Despite a substantial number of consumers still intensively using cash to pay for goods, results from a Reserve Bank of Australia survey – the Bank's 2019 Consumer Payments Survey (CPS) – suggests a gradual move towards a cashless economy.
The fifth triennial CPS survey was conducted in November 2019 and has shown that the use of cash transactions has continued to fall, while the use of electronic payment methods has increased – something that has been particularly evident as we have moved through the COVID-19 pandemic.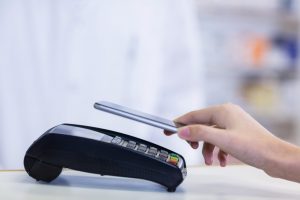 Many businesses, including pharmacies, have turned to electronic payments at the point of sale during the pandemic as part of health safety measures implemented to curb the spread of the virus.
However, despite this rise in cashless payments, the CPS survey suggests that due to the fact that a substantial share of consumers still use cash intensively (at 32% by number and 19% by value in 2019, down from 43% and 30% respectively in 2016), a move towards a cashless economy would inconvenience a significant number of consumers if they could no longer use cash.
Highlighting overall trends in cash use, the CPS survey reveals that high cash users are more likely to:
Be older;
Have a lower household income;
Live in regional areas;
Have limited internet access.
Asked whether they would be affected if shops stopped accepting cash or if it became difficult to withdraw cash, the majority of cash users in the CPS reported that they would "experience major inconvenience or genuine hardship if cash was no longer available".
Surveying more than 1,000 individuals who were asked to record details about every transaction they made for a week, the CPS survey also reveals that in 2019, just under half of in-person transactions valued at $10 or less were made using cash, compared to 66% in 2016 and cash-use was lower for high-value transactions, with only 16% of in-person transactions over $50 made using cash in 2019.
The survey also shows that cards are now the preferred payment method for amounts over $5 pointing to the increased use of tap-and-go facilities by consumers.
While overall the CPS sheds light on the fact that many Australian consumers are gradually moving towards electronic payment methods in preference to cash, with the substantial number of consumers continuing to use cash, as retail pharmacy staff what is your take on this?
Would a cashless economy work within retail pharmacy?
To read the full report, visit: rba.gov.au/publications/bulletin/2020/jun/cash-use-in-australia-results-from-the-2019-consumer-payments-survey.html.