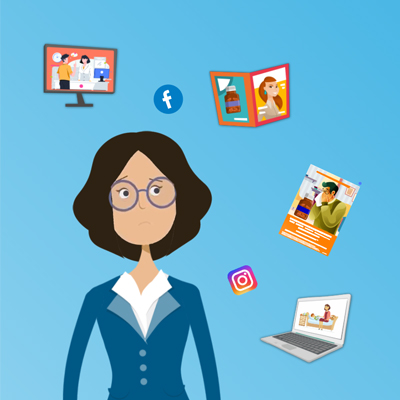 Sponsored Content
Advertising Compliance – One year on from TGA mandatory pre-approvals
In July 2020, after 25 years of helping protect advertisers, consumers and retailers from noncompliance, TGA mandatory pre-approvals of therapeutic goods advertising ended.
Since then, companies that create and/or place ads have had to manage their compliance obligations and liabilities without this compliance safety net.
AdCheck – an expert advertising advisory service – was established to help responsible advertisers minimise their risk in this new compliance environment, and has helped over 100 businesses comply with confidence.
Insights from the AdCheck Experts on the first 12 months without mandatory pre-approvals.
The TGA has taken strong action against advertising breaches, issuing over $1,026,500 in fines to advertisers, retailers, and Healthcare Professionals in the last 12 months.
Ensuring advertising is consistent with public health campaigns and advice has never been more important or more scrutinised. Covid-19 has shown how easily previously compliant ads can be considered noncompliant if public health advice changes, and why advertisers need to be continuously assessing their compliance liabilities, not just for new ads but all. For instance, promoting a product as enabling someone to attend an activity outside of home while experiencing cold and flu symptoms conflicts with current advice to stay home when unwell, and could be a violation of the Code.
With consumer expectations that businesses behave socially responsibly at an all-time high, noncompliance risks not only heavy fines but also brand and reputational damage. 78% of Australians believe that CEOs should hold themselves accountable to the public, and not just to their board or shareholders, and more than 6 in 10 younger consumers closely consider a company's ethical values and authenticity before buying their products. As the old adage goes, trust takes years to earn and seconds to break.
An estimated 8 out of ten ads submitted to AdCheck were assessed to require some form of compliance amendment, with about half of the compliance issues detected relating to more complex or nuanced aspects of the TGAC.
Navigating TGAC compliance for digital and social media advertising is particularly dynamic and complex, and there are no published TGA complaint determinations for advertisers to learn from. Given the practical limitations of some social media platforms and the increased penalties for noncompliance, advertisers investing in this area, particularly with influencers, should reassess their compliance capabilities and liabilities.
Advertisers need to be confident they not only understand what the compliance requirements are, but also how to appropriately apply them to advertising. Most common compliance issues:

Missing or incorrect presentation of mandatory statements
Misleading presentation of claims or benefits
Restricted representations.
Comply with confidence – Submit for AdCheck.
For more information about the AdCheck service visit adcheck.com.au
Text and images by: Consumer Healthcare Products (CHP) Australia