One in two Australians working from home are finding it hard to focus on the work they need to do, and are feeling distracted by others in their household, according to a new study commissioned by Panadol on the social effects of COVID-19.
The 2020 'Rethink Care' study shows that people's mental wellbeing has been significantly affected by the introduction of social distancing, with 51% of those surveyed admitting they're more stressed and find it hard to switch off, while 48% claim they're more distracted now and struggle to get things done. Gen Z and millennials in particular (78% and 70% respectively) are having trouble focusing on the work they need to do, while many are forgetting to eat meals or take sufficient breaks.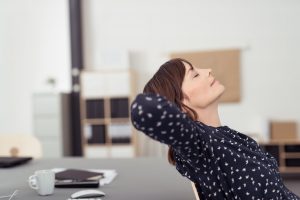 This stress has been further exacerbated by a range of other issues, including monetary concerns (60% of respondents admit that COVID-19 has caused financial difficulty), job security (49% of new home workers claim they feel less secure in their job than they did previously), technological shortcomings (58% of new home workers claim technology is slow and lags when they need it), and home schooling (72% of mothers and 65% of fathers are concerned about the impact of COVID-19 on their children's education).
The survey also reveals positive and more encouraging results with 61% of those interviewed claiming they are more connected with their family and 33% claiming the same of their friends. Younger generations have experienced a more positive impact on relationships, while boomers are least likely to feel a sense of change in routine or relationships. With nutrition being crucial to people's wellbeing, 60% of respondents are eating more nutritious home-cooked meals every night, while 84% of parents with children under 18 are enjoying spending more time with their children.
Panadol's partnership with Smiling Mind, a not-for-profit in the preventative mental health space, supports the introduction of a new initiative in June, 'Mindful Month with Smiling Mind', designed to encourage Aussies to establish a sustainable mindfulness practice over the course of 30 days.
The initiative will see users complete daily mindfulness exercises over 30 consecutive days within the Smiling Mind app, where they'll be able to track their progress and results via pre- and post-surveys.
"The Panadol research shows that Australians are under significant pressure right now," Smiling Mind CEO Dr Addie Wootten said. "We want to make it easier for them to access tools and resources to help them foster positive mental health practices now, and into the future.
"Through this partnership with Panadol, we believe we'll be able to offer genuine relief and support for Australians who are looking to take care of their mental wellbeing during the COVID-19 crisis, but need help forming a sustainable practice."
April was the busiest month on record for Smiling Mind, with 181,213 new downloads bringing the total to more than 5 million.
"2020 has been a particularly difficult and stressful time for Australians, so it's encouraging to see so many reconnecting with family despite the challenges," said Nick Boyden, Area Marketing Director for GSK Consumer Healthcare ANZ.
"Self-care is an essential ingredient in minimising pain and maximising wellbeing as we care for ourselves and our loved ones during this time," Mr Boyden said.
New users are invited to join in, with registrations for Smiling Mind's 30-day Mindful Month program operating on a rolling basis beginning on June 1, with users having the option to start their 30 days from any time throughout the month.