Get to know the woman behind the industry updates, the health and medical news, the one who has been committed to delivering news to pharmacists for over a decade – the Editor of Retail Pharmacy magazine, Marcela Araneda.
How long have you been working with Retail Media?
About 15 years. I worked close to five years for our sister publication, Retail World, and then left to go travelling and explore the PR/marketing part of my degree.
I've been the editor of Retail Pharmacy, close to 11 years now.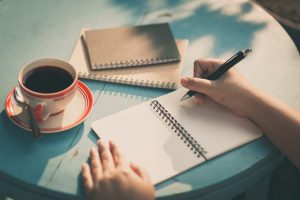 Have you always wanted to be an editor?
I always wanted to be a journalist. I remember I was about eight years old when I told my mother I was going to be one. She said, "Do you know what they do?" I said "Sure, they write stories and always carry a notepad and pen around, I can do that". I loved stationery.
What inspired you to begin working for the company?
The late Barry Flanagan, editor of Retail World at the time, basically challenged me into doing a cadetship. He was not overly impressed by degrees, so my comms one and majors didn't really interest him. He said I had much to learn and only a cadetship would turn me into a journalist. I wanted to prove him wrong, so I said yes. Although my degree was and is useful, he was right, I did learn much more about journalism through the cadetship.
Has there been a story you've worked on (for Retail Media) that stands out/has stuck with you?
We broke the news Aldi was coming to Australia. Mainstream media picked that up from us. Aldi aren't very communicative, actually quite the opposite. We heard they were building a big distribution centre out west, so I went to the council and asked for the plans. I pretended to be an architecture student, saw the plans and obtained the confirmation we needed to make it official. We even estimated when, based on the plans. At the time it was a big deal. Also, the internet was not as it is now, so all that snooping had to be done physically.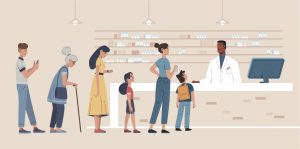 How has the pharmacy industry changed?
In my time, plenty. Retail Pharmacy has always had a business focus. I have always seen that as our niche and pushed that factor, but back then the word "business" next to "pharmacy" was frowned upon. However, the shrinking of dispensary rebates (PBS) lately has meant pharmacies have had to look elsewhere to make up for that loss. This has resulted in an increased interest in the management of the retail aspect in-store.
Gone are the days when "business" was perceived as a dirty word. The banner groups were among of the first to acknowledge this and put strategies forward to capture a piece of the retail pie. With these came the emergence of their different business models that they offer to their respective members. The most disruptive we've seen so far comes from the big-box discounter model, such as Chemist Warehouse.
What predictions do you have for the pharmacy industry?
I think COVID-19 will change every industry in one way or another. Community pharmacy has been playing a significant role in primary health, but during and after this pandemic, in my view, pharmacists will play even more of an integral and pivotal role.
The world is experiencing a number of hardships now that have a major impact on pharmacy. What advice do you have for anyone who is struggling?
The Guild and the PSA have developed COVID-19 guidelines for their members on how to deal with the crisis on professional and business levels. Socially and emotionally, pharmacists and their staff are under a lot of strain because they are working around the clock, have had to deal with panic and, sadly, abuse, as well as worrying about their own families, just like everyone else. All I can say is that we are here to help. If we can provide a voice for you to connect, share, even vent, we can help.