The Business Events Grants Program, accessible through Austrade, is still available for APP2021 exhibitors and attendees, according to The Pharmacy Guild of Australia.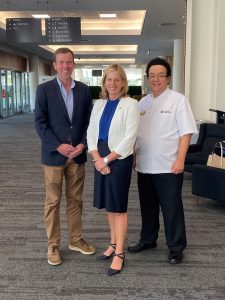 The grant is part of a $50 million initiative launched by the Federal Government to support business meetings and conventions across Australia to support post-Covid economic recovery.
Reportedly, to be eligible for the funding, delegates or exhibitors must spend a minimum of $20,000 to get as much as 50% returned.
"The $50 million Business Events Grants Program is a great initiative by the Federal Government to encourage more delegates and exhibitors to attend conferences in 2021," says APP2021 Conference Convenor, Kos Sclavos AM.
"APP2021 is the largest pharmacy trade expo in Australia, and the grant funding provides the opportunity for even more businesses in our industry to take part.
"Without events such as APP2021, businesses would not have the opportunity to meet with existing and new target audiences in this important, face to face setting.
"As the funding comes from a national pool, it's a first in, best-dressed scenario.
"Even though the application deadline is 30 March, we encourage anyone interested to apply as soon as possible."
Thanking the Federal Government for the grant, Mr Sclavos advises that 90% of the trade exhibition is sold out and potential exhibitors should book as soon as possible.
APP2021 is The Pharmacy Guild of Australia's annual national conference and the largest pharmacy conference and trade show in Australia and takes place at the Gold Coast Convention and Exhibition Centre 20-23 May 2021.
This Covid-Safe event offers attendees a four-day educational program, exciting social activities and a trade exhibition showcasing the latest products, services and industry information.
For further information on the grant funding, visit: business.gov.au/grants-and-programs/business- events-grants.
Attendees can view the APP2021 program, registration details, the Covid-Safe event plan and grant information at appconference.com. The Extended Super Early Bird closes next Monday 22 February.