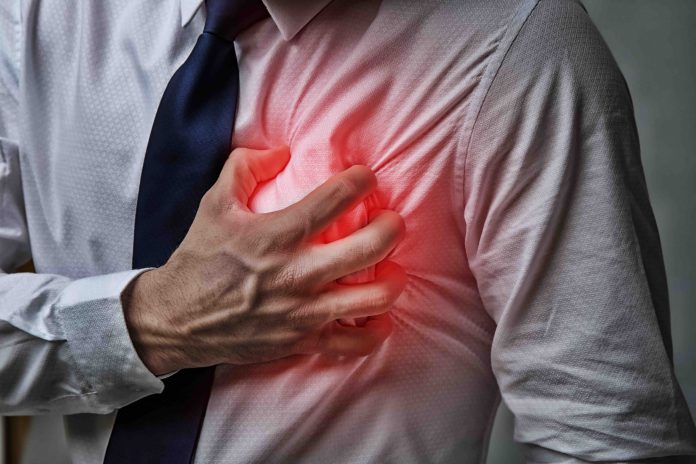 Health charity hearts4heart is calling on healthcare professionals to raise awareness in their communities about heart failure, and encouraging pharmacists to be aware of its signs and symptoms to aid in early detection.
More than 500,000 Australians live with heart failure and many more are potentially undiagnosed, so it's essential to increase awareness to reduce adverse outcomes and enable those with the condition to live longer, better quality lives.
Heart failure is the cause of most hospitalisations of Australians aged over 65.
Experts are concerned over the increasingly observed trend of delayed diagnosis in heart failure, which is another reason for raising community awareness about symptoms of the condition, with the aim of reducing such delays.
Heart failure refers to when the heart cannot pump enough blood to the body or when the heart is unable to fill adequately with blood.
"Delayed diagnosis and upward trends in Australian heart failure admissions are reasons for concern," University Hospital Geelong cardiologist Associate Professor John Amerena said.
"When left untreated, heart failure progressively worsens, but with early diagnosis, treatment and lifestyle changes, a person with heart failure can reduce their risk of hospitalisation and improve their quality of life," he said in a recent statement.
"As healthcare providers, we play a critical role in encouraging people aged 65 and older to be aware of symptoms and get their hearts checked regularly."
Dr Amerena urges pharmacists to become "heart smart" and "have regular conversations about heart health with your patients, talk about possible symptoms, and be sure you understand the appropriate diagnostic pathway".
The two types of heart failure are those with:
Reduced ejection fraction.
Preserved ejection fraction.
Heart failure with reduced ejection fraction is when the heart muscle is weak and doesn't contract enough, therefore is unable to pump enough blood around the body. Heart failure with preserved ejection fraction is where the heart cannot relax properly, meaning blood cannot be pumped around the body properly.
Hearts4heart is calling on the health community to elevate heart failure awareness to reduce delayed diagnosis's adverse outcomes.
Elevating awareness 
"Unfortunately, dangerously low levels of awareness about heart failure are leaving Australians vulnerable," said hearts4heart CEO Tanya Hall, who lost her father to heart failure when he was just 59.
Hearts4heart aims to promote community awareness around the symptoms of heart failure to reduce hospitalisations and improve quality of life.
Ms Hall emphasises that awareness and better education around symptoms is essential in the diagnosis of heart failure and ensuring longer and better-quality lives for those living with the condition.
"To help patients affected by heart failure to feel better and live longer, healthier lives, GPs need to recognise heart failure symptoms and know the appropriate clinical pathway for diagnosis," she said.
"Through improved education and shared decision making between clinicians, patients and caregivers, we can disrupt the cycle [that results] in thousands of hospitalisations each year, but it will require a commitment from all Australians."
Heart failure symptoms to look out for: 
Shortness of breath during minimal exercise or exertion.
The need for extra pillow use to breathe easier when lying down.
Irregular heartbeat or palpitations.
Swelling of legs, feet or stomach.
Coughing/wheezing.
Weight gain over a short period of time (eg, >2kg over two days).
Extreme tiredness, low energy, or no energy.
Loss of appetite.
This Health Series feature was originally published in the August issue of Retail Pharmacy magazine – out now! To read it in full as it appears in the magazine, visit: retailpharmacymagazine.com.au/magazine