The global race is on to develop a vaccine to tackle the COVID-19 outbreak and leading the charge is Australia's largest Phase 1 Clinical trials specialist, Nucleus Network.
Nucleus Network has officially commenced the Phase 1/2 COVID-19 vaccine trial in Australia on behalf of Novavax Inc., the developer of NVX-CoV2373 (a SARS-CoV-2 Recombinant Spike Protein Nanoparticle) and sponsor of the trial.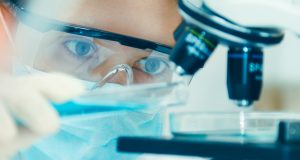 "The decision from Novavax to select Nucleus Network is a significant milestone for the Australian clinical trials ecosystem," says Nucleus Network CEO Cameron Johnson.
"We still have a long way to go, but we're proud to be part of the team to deliver a safe, effective and globally accessible vaccine as quickly as possible.
Phase 1
The Phase 1 portion of the Phase 1/2 trial was officially launched on 26 May 2020 at Nucleus Network Melbourne by the Victorian Parliamentary Secretary for Medical Research, The Hon. Frank McGuire, who says this is a significant step forward in the race for a vaccine.
"Vaccines are one of mankind's greatest achievements in saving lives and livelihoods," he says.
"As the first human trial in the southern hemisphere, and one of only a handful of COVID-19 human trials worldwide, I am delighted Victoria is … at the forefront in leadership and excellence in medical research.
"The combination of expertise, institutional clout and commitment is vital in the race for a reliable, safe and effective vaccine.
"We hope these trials make a significant contribution to the discovery of a vaccine that would ultimately benefit hundreds of millions of people around the world."
Additional dosing is expected to commence at the Nucleus Network Brisbane clinic within the week.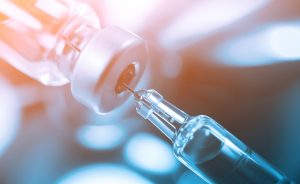 Approximately 130 healthy participants aged 18-59 years from Melbourne and Brisbane have been screened to take part in this portion of the Novovax trial.
The trial will be conducted under the guidance of leading medical experts in clinical trials include Nucleus Network Chief Medical Office, Dr Jason Lickliter and Nucleus Infectious Diseases Physician and Microbiologist, Dr Paul Griffin.
"As Australia's largest Phase 1 clinical trials specialist, we have a rich history of delivering Phase 1 vaccine trials, and a long-standing track record with Novovax," says Dr Griffin.
"This trial offers the first critical step into creating a potential vaccine that is safe and able to be accelerated into the next phase of development."
COVID-19 safety measures
With extensive COVID-19 safety measures in places to cover its clinical operations and participant recruitment, Nucleus Network continues to successfully deliver Phase 1 clinical trials during the current pandemic.
"For all of our clinical trials, Nucleus has implemented the highest level of transmission-based precautions within its clinical units, including the creation of dedicated teams of clinical staff," says Mr Johnson.
"These staff are assigned to work only in functional designated areas and there is no cross-pollination of these teams, improving safety for our staff and participants, reducing study risk, and ensuring integrity of the trials."
The creation of NVX-CoV2373
NVX-CoV2373 was created using Novovax's recombinant nanoparticle technology and contains Novovax's patented saponin-based Matrix M™ adjuvant to enhance the immune response and stimulate high levels of neutralising antibodies – a critical aspect for effective vaccine protection, offering a promising avenue for vaccine development.
Funding support
The Norway-based Coalition for Epidemic Preparedness Innovations (CEPI) has provided funding support for the trial, joining the global response to this pandemic.
CEPI has, so far, invested up USD$388 million to advance NVX-CoV2373 through Phase 2 clinical trials and rapidly scale-up manufacturing capacity.