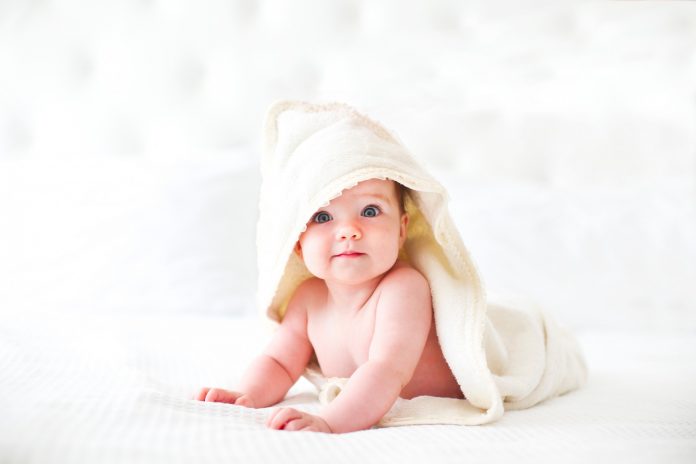 Preoccupation with hygiene measures has increased during the Covid era, so in the May issue of Retail Pharmacy magazine we take a look at what impact the trend is having on our immune systems, especially on the development of those in infants, toddlers and young children.
While it's known that the microbiome plays a significant role in the development of the immune system, the authors of an article published last year in mSphere, an open-access journal of the American Society for Microbiology, wrote that while the "hygienic measures imposed to control the spread of … Covid-19 have proven effective in controlling the pandemic, these measures could impact the human microbiome … acting as a double-edged sword in human health".
An article published on the website of California's Stanford Children's Health[1] describes the immune system as effectively the "physical barrier that protects your body from invaders", being made up of "the skin, the eye's cornea, and the mucous membrane that lines the respiratory, gastrointestinal, and genitourinary tracts".
There are two types of immune system: the innate system, which is inherited, and the adaptive immune system, which is developed "when your body is exposed to microbes or chemicals released by microbes", the article says.[2].
Alyx Fox, acute medical, respiratory and infectious disease nurse at Brisbane's Mater Hospital, says the development of the immune system begins during pregnancy and at birth.
"Antibodies are passed onto the baby during labour through the birth canal and then through breast milk/colostrum," she said.
"However, a baby's immune system is still by no means as strong as an adult's. From my knowledge, an immune system is developed and strengthened each time you're exposed to viruses or bugs or germs … The more a child is exposed to new situations … the more the child builds an immune system."
Adding to the discussion on how to improve the gut health in children to build immunity, Natasha Schilling, Accredited Practising Dietitian and spokesperson for Dietitians Australia, adds that the "best way to keep our children's gut health is by choosing a variety of … gut-friendly foods".
"The gut microbiome plays an important role in our immune system, and pre- and probiotics in foods may help to assist with our health," she said.
Speaking about the potential impact of Covid-19 restriction measures, Advanced Accredited Practising Dietitian Melanie McGrice points to some of the positives that have emerged from the pandemic, such as increased home cooking.
"Although the extra hygiene measures and social distancing may impact the ability of children to naturally build up immune defences, we need to remember that our immune system is complex and other changes caused by Covid may actually strengthen [children's] immune systems," she said.
"For example, many families in isolation were cooking more meals at home, many families were making more of a concentrated effort to get outdoors each day, and some families were getting pets."
To read the full feature as it appears in the May issue of Retail Pharmacy magazine, visit: retailpharmacymagazine.com.au/magazine/retail-pharmacy-may-2021/
References:
Stanford Children's Health. 'The immune system'. stanfordchildrens.org/en/topic/default?id=all-about-the-immune-system-90-P01665#:~:text=The%20acquired%20immune%20system%2C%20with,stay%20in%20your%20child's%20body [Accessed 29/3/21]
Stanford Children's Health. 'The immune system'. stanfordchildrens.org/en/topic/default?id=all-about-the-immune-system-90-P01665#:~:text=The%20acquired%20immune%20system%2C%20with,stay%20in%20your%20child's%20body [Accessed 29/3/21]