Events
More people than ever are focussed on improving their health as a result of the pandemic so it's no wonder that the nutritional supplement industry has had its highest growth phase throughout 2020 in the last two decades.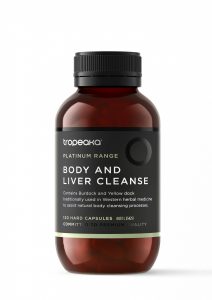 In particular the most in-demand supplements are those catering for the hotly trending areas of stress relief, beauty boosting and immunity protection.
A range of pharmacy-stocked supplements, powders and tonics will be showcasing at display at B2B event the 2021 Naturally Good Expo on from 30-31 May at Sydney's ICC. Visiting retailers will be able to see, sample and experience the most diverse businesses and producers across the supplement space including Regul8, Nutraviva, Nature's Edge Fulvic Acid, Fiji Kava, E2B, Broc On and H.alt.
Sydney-based company Tropeaka is making its first foray into capsule bottle space with the launch of three new supplements at the show based on strong consumer health demands.
Containing biotin, zinc, and Chinese herb biota orientalis – a herb traditionally used in Chinese medicine, Tropeaka's Hair Complex assists in hair growth, healthy thyroid function and skin integrity.
Immunity-wise Tropeaka's new Body and Liver Cleanse contains burdock and yellow dock which assists the body to eliminate waste and as a blood cleanser. Meanwhile the Relax into Sleep supplement combines Valerian, passionflower and magnesium.
"During the height of the pandemic Tropeaka experienced rapid growth," said brand director Blake MacKenzie.
"So we feel our new Platinum Range of vitamins provides powerful and targeted benefits will resonate in the current climate. Whilst we have a strong e-commerce presence, this year we also want to reach a wider demographic, so are aiming to expand our footprint into retail stores more."
The company is most well-known for its range of protein and superfood powders. Its current best-seller is the Lean Protein powder which contains organic proteins, synergistic herbs and digestive enzymes.
Text and images by: Naturally Good Expo 2021