Director of NostraData Mike Da Gama explains how data can pinpoint the strengths and weaknesses of your pharmacy across a wide range of parameters, giving insight into the areas worthy of development, assessment or removal.
"A good starting point for making business decisions is to know how your pharmacy is performing against other pharmacies in your area," he says.
"The way we do this is with a catchment area analysis that tells you about the pricing and the performance of different product categories within your catchment area.
"Using your existing customer data, whether it's prescription or loyalty data, we find the postcode of the customers you normally get, and analyse it looking at the population density of the area. Then we look at the products that are being sold in that entire catchment area, excluding your store.
"From that analysis we can identify, for example, there's a new skin range available and it's selling really well but it isn't something you carry."
Objective self-assessment
Having identified your performance against the benchmark of your local competitors and considered your local demographics, it's time to look more closely at your own pharmacy using a range of metrics.
Mr Da Gama says a key metric pharmacy should use in analysis of their store is sales per square metre of floor space.
"It's a metric used by most major retailers and although it's been around for years, the majority of pharmacies don't use it," he says.
"One of the main benefits is knowing if you're using your space efficiently, because if you have very low sales per square meter, there are a number of things you can do.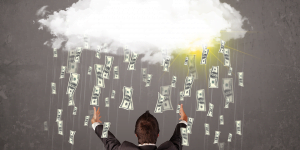 "There are companies, such as instigo and other businesses, offering retail layout consultations that can lead to the addition of a counselling room inside your pharmacy, allowing you to do a lot more consultations, including those that you couldn't ordinarily do in a pharmacy, such as sleep apnoea tests."
Align with current trends
"Today, when pharmacies are looking at their community and seeking to understand the products and opportunities that exist from a patient and customer engagement perspective, we're increasingly finding those products, opportunities and services are allied health products – so solution products around disease states," says instigo Director Andrew Pattinson.
"We're seeing continued global changes in customer behaviour, with foot traffic down. Customer shopping habits have changed, there are more convenience opportunities, and Covid-19 has amplified this shift even further.
"The shopper's psychology has changed too, with safety, security and trust now more critical than they've ever been."
Thinking outside the box
When thinking about how to develop their pharmacy, Mr Pattinson urges pharmacists to continually ask: what does service and a holistic solution mean for my patients?
"The disruption of COVID is going to go for another year or two, so, over this next phase of the business cycle, pharmacists will need to make sure we're really marrying convenience and healthcare outcomes.
"Sometimes this means thinking outside the box, but if you have that central ethos of 'what can we do to improve the health of our patients?', you'll find there are countless services pharmacies can offer to fill the void," he adds.
To read the full feature as it appears in this month's issue of Retail Pharmacy magazine, visit: retailpharmacymagazine.com.au/magazine/ to subscribe to the magazine.