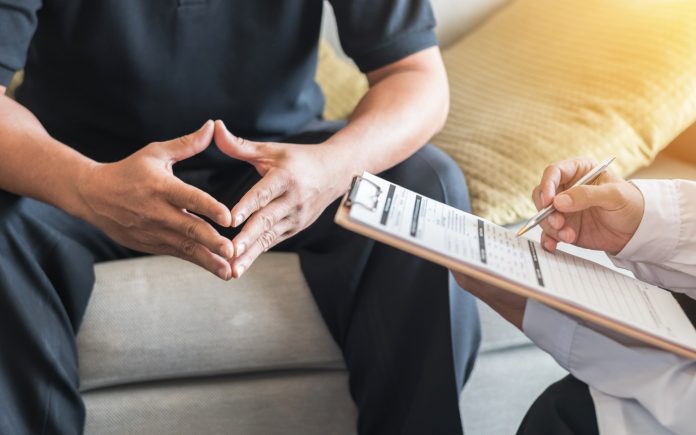 In Australia, 2384 men have taken their own lives over a recent 12-month period, according to the Boys Do Cry men's health campaign in partnership with the Gotcha4Life mental health charity. 
"That's an average of seven men every day, making suicide the leading cause of death in Australian males aged 15-49," the campaign states. "Some of these men might still be alive today if they had felt able to speak to someone about how they were feeling." 
As community organisations continue to tackle men's suicide and seek to improve mental health, pharmacies are helping to support them to continue this vital work. 
Men's mental health is an ongoing health concern in Australia. Men tend to deal with their mental health differently from women, seek help less often and are at a greater risk of suicide. 
Gotch4life has a goal of zero suicides through building connections and delivering programs to enable meaningful mateship in local communities. 
"Men generally want to deal with stuff themselves," the charity's founder and radio presenter Gus Worland said. "She'll be right mate; give it to me, I'll deal with it – it's a difficult thing to unlearn that, but that's why we've got this problem." 
According to Australian Bureau of Statistics preliminary 'Causes of Death, Australia, 2022' data released last year, suicide rates decreased by 5.4 per cent, indicating the impact that community organisations are having on mental health outcomes in Australia, says Beyond Blue CEO Georgie Harman. 
"The data shows a reduction in the rates, but we can't be complacent," she said.1 "We know the social and economic impacts of this pandemic are ongoing, and that means we need to redouble our efforts to support those at risk of suicide. 
"We don't have to simply accept that suicide is inevitable. We know that prevention and early intervention efforts make a difference and will remain essential in times of crisis and beyond. 
"Beyond Blue looks forward to collaborating with people with lived experience, governments and our sector colleagues on the vital structural reforms required to ensure Australians have the mental health and suicide prevention support they need through the challenges ahead." 
In April this year, Mr Worland and Nine Network presenter and journalist Karl Stefanovic visited regional areas between Melbourne and Sydney as part of the Mateship Miles roadshow to help to raise awareness around mental health and the importance of building mental fitness and developing social and emotional connections. 
"The roadshow not only raised valuable funds to power the work Gotcha4Life delivers within communities but enabled Gotcha4Life's mission to be seen and experienced first-hand," Mr Worland said.
"As wonderful community members in each town braved the chilly mornings to be open, honest and share what was going on for them, the message became clear: if we all find a true mate, friend, colleague or family member we can talk to no matter what, then no one has to worry alone." 
This Men's Health Week (13-19 June), pharmacies across Australia are supporting their communities in raising awareness around mental health. 
 This year, Chemist Warehouse has again teamed up with Gotcha4Life as a partner in the project. 
Fundraising will enable Gotcha4Life to continue to improve mental fitness, meaningful mateship and create social connections, Mr Worland says. 
"We're proud to partner with Chemist Warehouse … for the fifth year running," he said, adding that the retail pharmacy chain would be raising funds and awareness for Gotcha4Life for five weeks to 30 June, with select brands donating a portion of sales on some items, including Gillette, which is "encouraging men to be their best, mentally, physically and emotionally", and Lynx. 
If you need help, reach out to: 
Beyond Blue: 1300 22 4636

 

Lifeline: 13 11 14

 

13YARN: 13 92 76
References: 
1. Beyond Blue media release. 'Beyond Blue supports ongoing suicide prevention effort as data points to fewer suicides'. September 2021. beyondblue.org.au/media/media-releases/media-releases/beyond-blue-supports-ongoing-suicide-prevention-effort-as-data-points-to-fewer-suicides [accessed: 6/5/22] 
This article was originally published in the June issue of Retail Pharmacy magazine.