Some of Australia's most learned experts will take to the stage at this year's Naturally Good Expo delivering key insights into the hottest trends and topics currently driving the natural and organic food sector.
The summit, which will take place on Friday, 3 June at Sydney's ICC, will cover the core areas of retail, consumer, sustainability and export strategy.
One of the most hotly-anticipated speakers is Grant Davidson from Davidson Branding, who will be covering the topic of Roaring forties – New rules for marketing to millennials.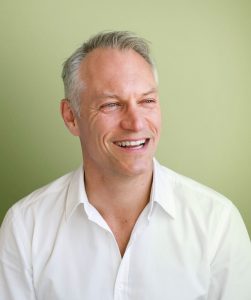 "Millennials are the most health-conscious consumers and are prioritising ethical, sustainable and healthy products," Mr Davidson said.
"Producers need to convey a strong back story with transparent production practices, why the company exists and what benefits the product delivers health-wise.
"This needs to be covered across all areas such as packaging, social media and websites," he said.
Mr Davidson says that to reach millennials the key is "being across all platforms". He warns that anyone not doing this "will be overlooked", while those who are will "have a competitive advantage".
"However, the key is to continually review your strategy," Mr Davidson said.
"As detailing health benefits for products is becoming more the norm in the category, you will increasingly have to look at introducing more points of difference.
In addition to Mr Davidson's session, other key sessions of interest include:
The State of the Market – What's selling in Australia and why: Jarna McLean from IRI Asia Pacific.
Maintaining a competitive advantage at retail: Jessica Maree Gordoun, Director & Power Ranger, Ranged.
Getting ranged at retail in 2022: Martine Cooper, General Manager Merchandise & Partnerships, HealthyLife.
Million-dollar marketplaces – Growth beyond bricks & mortar: Ben Whyatt, Innovation Sourcing Manager, Scalzo Foods.
Crowdfunding – Is it worth the effort?: Brock Hatton, Co-Founder & CEO, Chief Nutrition.
Reconnecting Australia to the world – Sharpening your export strategy: Dr Mirjana Prica, Managing Director, Food and Agribusiness Growth Centre (FIAL), Rod Arenas, General Manager Commercial, Food Innovation Australia Limited (FIAL).
Aligning to true north – Driving ROI with audience-centric marketing:

Gillian Fish, CEO & Founder, The 6AM Agency. 
To book a ticket at the early bird rate, visit the Naturally Good website here.
Business Summit ticket holders will also gain free access to the exhibition held 6-7 June at the ICC Sydney.
View the full program here.