Media Release
4 March 2020
Pfizer has announced the appointment of Anne Harris to the role of Managing Director for Pfizer Australia and New Zealand and will officially commence in the role immediately, based in Sydney.
Most recently, Ms Harris was Commercial Lead for Pfizer's Vaccines Business Unit for Developed Asia (Australia, New Zealand and Korea) for the past three years.
Ms Harris brings 25 years experience in the pharmaceutical industry beginning her career as a medical representative in Australia, and has held a range of commercial roles across a variety of regions, with increasing leadership responsibility.
She started in Pfizer's Australia and New Zealand organisation in 1999 in management roles in training, sales, human resources and commercial effectiveness. Ms Harris has also worked in Europe, Asia and Emerging Markets in regional portfolio and digital marketing roles, including new product planning.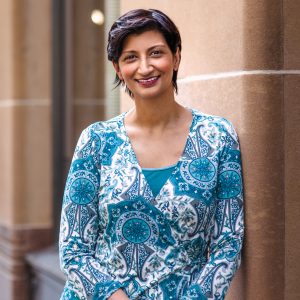 During her time as Pfizer Vaccines Lead for Developed Asia, Anne worked to ensure that meningococcal and pneumococcal vaccines are available through National Immunisation  Programs, including immunisation for indigenous and high-risk populations.
Ms Harris will be responsible for bringing forward Pfizer's pipeline of innovative medicines to patients in Australia and New Zealand.
"I am extremely humbled and honoured to be appointed to the role," Ms Harris says.
"Pfizer has a proud history in Australia and New Zealand and we have more than 1,600 passionate colleagues across these markets who are focused on our goal of delivering medicines to patients who need them.
"Our business has gone through some significant change in recent years with our move to Barrack Place in Sydney and our focus on our research pipeline.
"I also look forward to ensuring Pfizer's important work in shaping the policy and advocacy environment positions of our industry to provide the best health outcomes for more Australians continues."
Out-going Pfizer Australia and New Zealand Managing Director Melissa McGregor said it is terrific to see talented leaders of Anne's calibre moving into new leadership opportunities within Pfizer.
"Anne will continue our commitment to work closely with all relevant stakeholders, to help enable people across Australia and New Zealand to have better access to the medicines and therapies they need", Ms McGregor said.
Ms Harris assumes the role from Melissa McGregor, who is leaving Australia for Madrid to take up a new responsibility with Pfizer Europe as Vice President, European Hospital Business this month.
In the meantime, Ms McGregor remains committed to the success of Pfizer in Australia and New Zealand and ensuring a smooth transition in leadership.
"I am inspired by Melissa's remarkable passion and dedication to serving patients, as well as the industry through her tenure as Medicines Australia deputy chair and founding member of PAIG", Ms Harris says.
"I thank Melissa for her tremendous leadership and contribution to the Australian and New Zealand Pfizer business over the past four years, and I look forward to building upon the strong legacy that she leaves behind."
Text and image: Pfizer Australia