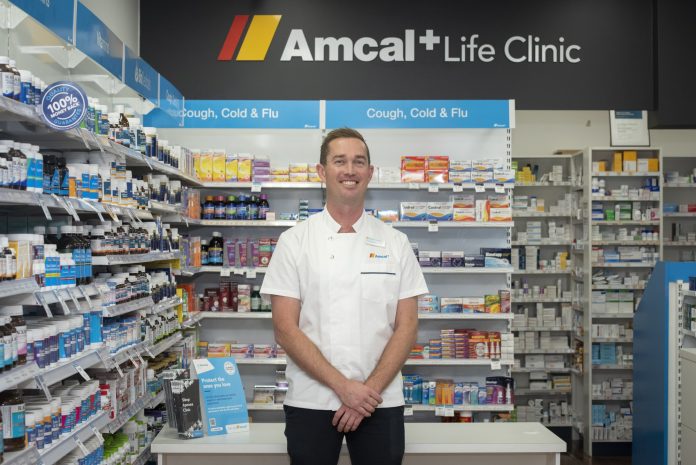 Pharmacist Rowan Lowe has changed not only his mindset but also his approach to pharmacy.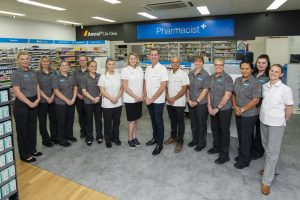 The switch from Amcal Pharmacy Donnybrook, south of Perth, to Amcal Life Clinic has combined clinical and retail attributes to create a community-centred model that can cater to even more health needs.
"It was a realisation of two years of hard work," says Mr Lowe.
"It's more than just a name over the front door. It's the change in our overall mindset: our team culture, the offer to our patients, our relationships with other health professionals, being really focused and targeted in our approach.
"Personally, I'm proud of how I've changed my own approach to community pharmacy, being willing to be innovative and focus on clinical as well as retail."
Mr Lowe adds: "We've received several individual team and pharmacy awards over the years and it's nice to have that validation from your peers that you're on the right track."
Success in services
Being "so accessible" is the reason for the success of the pharmacy's health services, Mr Lowe believes, with sleep apnoea management the most successful of these.
"We have bookings available at times that suit our demographic and are happy to work around their needs," he says.
"We provide a robust offering, with both the clinical and retail arms. I think a key is that our team is really invested and passionate about the service and how it can improve a person's life, so our customers recognise that."
Pushing accelerate
Mr Lowe says the Covid-19 pandemic has helped accelerate initiatives that were already in the pipeline, including the pharmacy's delivery service, Amcal app, and medication packing.
"We'd just completed our two new consult rooms, which allowed us to service the huge demand for flu vaccinations in a Covid-safe way," he says.
Like many other pharmacies, workflow improvements were made, and have now been permanently implemented.
"We're really looking forward to increased uptake of electronic scripts to help address the administrative load of faxed and emailed scripts that increased during the peak of the pandemic, and to further improve our workflow," says Mr Lowe.
Enjoying a new dynamic
In regard to what the rest of 2021 may hold for the pharmacy, Mr Lowe predicts that Covid vaccinations will change the dynamic again in terms of managing workloads and services.
"Having great booking and workflow management systems in place will be even more critical," he says.
"I think we'll see an increase in foot traffic from people who don't usually engage with community pharmacy, because of Covid-19 vaccinations.
"Those who may be under 50, who don't have any chronic health conditions, who rarely engage with the health system otherwise.
"This will provide us with a huge opportunity to introduce our services to new customers, especially our screening and preventative health services.
"The more customers engage with these new pharmacy experiences, the more they're open to them. They find the experience of dealing with their local community pharmacy easy and comfortable."
FAST FACTS  
Does your pharmacy offer professional services?
Yes, that's the core of the Amcal Life Clinic model. Our professional services include a diabetes clinic offering screening, management and diabetes education, a sleep clinic for sleep apnoea testing and therapy, and vaccinations and medication management services, among a wide range of other health services also available within the pharmacy.
What kind of customers does your pharmacy attract?
Young families, full-time workers, retirees, the elderly, farmers, holidaymakers, international seasonal workers, those with multiple chronic conditions, those interested in preventative health, locals, gift and beauty shoppers. 
What is the most successful OTC category in your pharmacy and why?
We see good success in the sleep and pain categories.
Describe your day-to-day challenges and how you overcome them.
As for most within the team, it's continuing to build and strengthen the practice of managing people. We come to this profession to fundamentally help others, so we aim to bring similar qualities of compassion and care to those also within our team. Beyond a lot of training, coaching, mentoring and resources from Amcal, we also look to the industry in this area – including the Guild – to see inspiration on best practice. 
What has been your most satisfying moment in the pharmacy?
There are moments when I stand back and look at the shop, see how great the workflow is, see the team all working together, hear the customers enjoying the experience, and realise how far we've come.
To read the full feature as it appears in the August issue of Retail Pharmacy magazine, visit: retailpharmacymagazine.com.au/magazine/retail-pharmacy-august-2021/