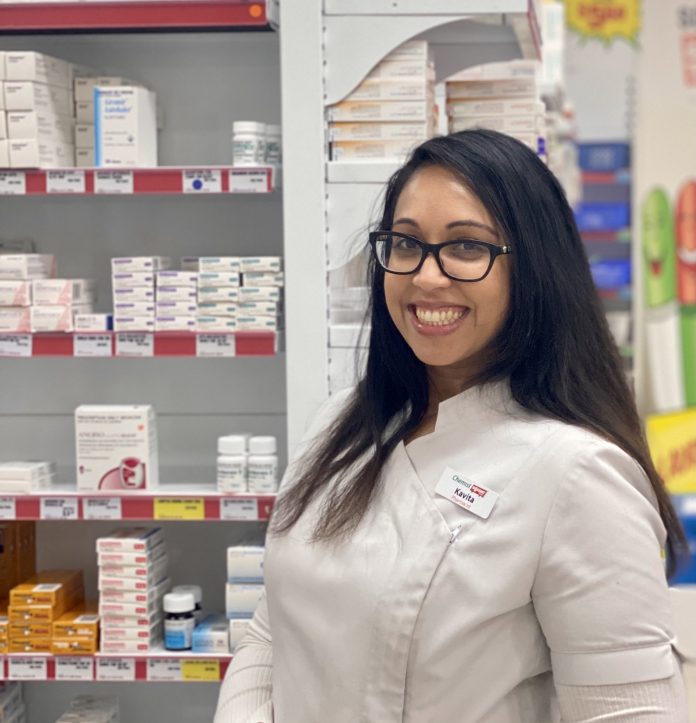 Whether it's fundraising, implementing new services, or trialling new projects, Chemist Discount Centre has enjoyed its fair share of kicking goals, yet what seems to be most valuable is the connection between its team.
In the April issue of Retail Pharmacy magazine, we spoke with Kavita Nadan, Managing Partner of the pharmacy at Endeavour Hills in Melbourne's south-east, about the business where she feels her role is much more than that suggested by her official description.
Name: Kavita Nadan, Managing Partner.
How long have you been a pharmacist? 14 years.
How long have you operated at your current pharmacy? 8.5 years.
Does your pharmacy offer professional services?  Yes!
What kind of customers does your pharmacy attract? A wide and varied demographic, predominantly young families and the aged community.
What size is the pharmacy? 273sqm.
What is the most successful OTC category in your pharmacy and why? Allergy. Non-sedating [products] do very well, as it seems to be hay fever season all year round these days.
Describe your day-to-day challenges and how you overcome them. The pandemic has brought its own multitude of challenges for the retail environment, and pharmacy in particular.
Mandatory masks, customer limits and maintaining social distancing are proving to be a challenge every day (particularly during the peak period).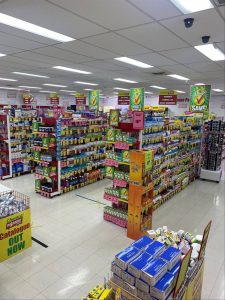 We have regular catchups with our team to ensure they feel safe and comfortable in the workplace.
We also endeavour to be in constant communication with our customers and the public verbally, through written information and via our social media channels, so they're well informed.
The changes in script management also need to be addressed, where we're currently receiving scripts via multiple methods: fax, email, QR codes, post, physical copies. It's important to educate all staff members about these different routes, and so they're aware of where to look should a customer present with a query.
Education and communication are key in order to organise ourselves and deal with these challenges head on.
What has been your most satisfying moment in the pharmacy? I wouldn't be able to pinpoint a direct moment, as there've been many.
However, I believe the most satisfying thing has been building a strong team with a love for learning, pride for their work and passion for the industry.
Having such a strong foundation has been at the core of weathering any storms that my pharmacy and teams have faced.
I'm very focused on team culture and motivation, and for me the greatest reward comes from a team that's working towards a common goal.
What is among the prospects for the pharmacy in 2021? I'm most excited for the developments in the digital space and the amazing opportunities it will bring.
With so much new technology in the past 12 months, it's a new chapter for pharmacy. Click and collect was a great initiative for our stores, spearheaded by Chemist Discount Centre, and there's certainly more innovation in the works.
Having been involved in many project rollouts for the group, I'm always enthusiastic about testing new technology or processes to increase efficiency.
This year will be just as crazy, and I'm excited.
To read the full feature, as it appears in the April issue of Retail Pharmacy magazine, visit: retailpharmacymagazine.com.au/magazine/retail-pharmacy-april-2021/