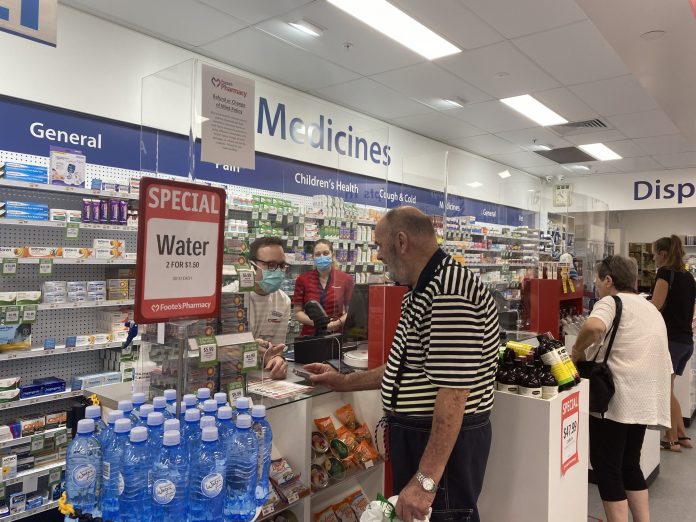 Community pharmacies were among the first to quickly respond and effectively adapt to the challenges of Covid-19, with no better example than Foote's Pharmacy in Redbank Plains, a suburb of the Queensland city of Ipswich.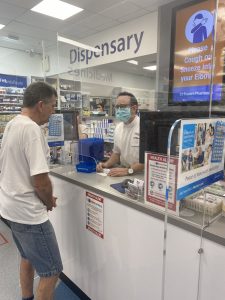 In a shopping centre that includes three supermarkets, a Target and variety stores, Foote's was one of the first to implement safety procedures for Covid-19 at a very early stage of the pandemic's breakout.
Pharmacist and part owner Gary McGraw says one of the biggest challenges was keeping his staff safe.
"Making them wear masks and eyeglasses as part of their uniform was probably the first adjustment we made," he says.
Another step adopted early was to position a staff member at the front entrance of the pharmacy to screen customers for their temperature and provide them with hand sanitiser, while monitoring the number of people entering the store at any one time to ensure social distancing requirements were met.
Now that most procedures are in place and everyone is familiar with the 'new normal', staff and customers are carrying on with life in the Covid-19 environment.
"The one important thing I learnt early on was to act quickly and not try to be perfect," says Mr McGraw.
With the Redbank Plains business part of the 10-pharmacy Footes Pharmacy Group, Mr McGraw believes being part of a network presents an advantage when confronting unprecedented issues.
"We could all help each other, brainstorm together, come up with solutions and act fast," he says of the network.
"The other thing I learnt is that patience is key, because disasters affect everyone so differently.
"It's really important to always use common sense. No systems were designed in our pharmacies, nor the wholesalers, or anywhere really, to cope with the strain and pressure put on them during this disaster, so you just have to have patience, do the best you can and realise that it won't last forever."
Community pharmacies have not only risen to the challenge, they are excelling at providing a pathway for others to follow, according to Mr McGraw.
"I think pharmacy has done a wonderful job looking after our communities in an extraordinarily difficult time, and really being at the forefront of this pandemic," he says.
"In many ways we're educating people on what to do, finding solutions for our customers' health problems caused by things outside of our control, like global medication shortages, and looking after the most vulnerable in our areas.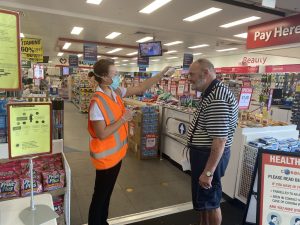 "I think it's really driven home to me the important role pharmacy plays in our communities. To me, that's the key message."
Fast Facts
Name: Community pharmacist/proprietor Gary McGraw.
How long have you been a pharmacist? 22 years.
How many staff do you employ? 37. 
How long have you operated your current pharmacy? 17 years.
Do you offer professional services? We offer most of the professional services, such as Webster-paks, vaccinations, home delivery, sleep apnoea, baby clinic, opioid substitution program and home medication reviews.
What kind of customers do you attract? It's a very mixed demographic, from young families to quite elderly customers. There are some quite low socio-economic areas close to us as well, so very mixed. 
What is the philosophy for your pharmacy business? My philosophy has always been to help people.
What is the size of your pharmacy? 500sqm.
What is the most successful OTC category in your pharmacy and why? The pain management area on our schedules counter, probably, and I think the reason is that there seems to be a lot of under-treated pain.
To read the full Pharmacy Profile feature as it appears in the May issue of Retail Pharmacy magazine, visit: retailpharmacymagazine.com.au/magazine/retail-pharmacy-may-2021