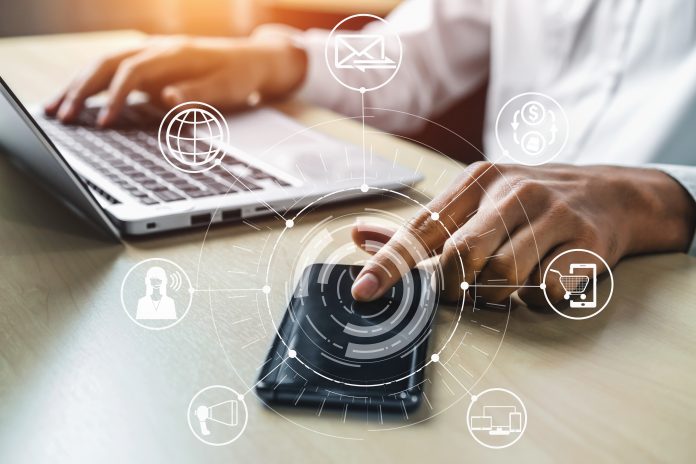 When Covid-19 first hit Australia, the government's response included the rapid introduction of two initiatives aimed at limiting virus transmission between patients and primary healthcare workers.
Remote telehealth was introduced for prescribers and their patients, while image-based dispensing was launched to protect patients and those working in community pharmacies.
We've come a long way since those initiatives were launched.
Corum Group CEO David Clarke spoke with Retail Pharmacy about the difficulties ad-hoc or unplanned initiatives can create.
"I'm not going to be critical of the government because, at the time, e-prescribing wasn't ready," he says.
"As messy as it was, image-based dispensing stopped people with a disease walking into a pharmacy.
"However, while it's easy for patients to take a photo of a script and then fax, SMS, email or somehow post it to the pharmacy, pharmacists hate it, because administratively, it's awful.
"They need someone standing by with a fax machine. There are scripts coming in by email, while someone's phone is receiving them by SMS. There's no structure, and it becomes difficult to set up systemic processes within the organisation to deal with that.
"There's a massive comparison between the efficiency you can get by structuring something properly, achieving full interconnectivity between systems, versus an ad hoc, unplanned mish-mash."
Having served its purpose, it's likely image-based prescribing will soon be cancelled, as the technologies needed for e-prescribing are now ready and being rolled out.
Starting this month, patients can present at pharmacies with e-prescription tokens, available in a limited number of formats pharmacies need to support.
The process of e-prescribing is straightforward: the prescriber creates an e-prescription and uploads it to a prescription exchange service (for example, eRx or MediSecure).
When the e-prescription enters the exchange service:
The exchange sends the e-script to the prescription delivery service (PDS) where it remains until dispensed.
The service sends a token (an encrypted QR barcode) to the patient via their choice of SMS, ADHA approved app, or email.
The patient then either forwards or presents that token to their chosen pharmacy, where it acts like a key, allowing the pharmacy to access and dispense the prescription held in the PDS.
When the script is dispensed, the token is cancelled, and the exchange sends the patient a new token if any repeat remains.
This still gives patients options, but there's no inefficient running between fax, email and SMS.
Unlike image-based prescribing, e-prescribing has been planned so all the necessary functionality can be handled with technology.
All that remains is for the pharmacy to choose the hardware, plan the integration with scripts-in, understand the impact of five different script sources on workflow, configure the scanners, reconfigure e-queuing, link it to the delivery software, upgrade the server and … the list goes on.
Suffice to say, it's an involved process.
Pharmacies are advised to partner with technology specialists that can optimise the opportunity and get it right first time.
Choose wisely
Changes or additions to an integrated system should be part of a cohesive business plan and supported by a technology specialist.
While pharmacies can make changes to their own systems, they have no control over changes to the external systems they use, such as SafeScript, eRx and PDS.
Unfortunately, pharmacies can face difficulties if systems change, as they're expected to adapt their own systems to suit.
If that also necessitates a change in the pharmacy's processes, or leads to technical complications, the pharmacy has little choice but to deal with those challenges, ideally with the support of a technology specialist.
Instigo Group Marketing and Operations Manager Shannon Kerr sees the current e-prescribing roll-out as an example of pressure pharmacists are under.
"I know pharmacists that have been working six days a week for the last five months since Covid hit. They're trying to serve people, and at the same time they're meant to understand digital and electronic scripts, integrate change into their already complicated business processes and keep on top of what's happening in the marketplace," she says.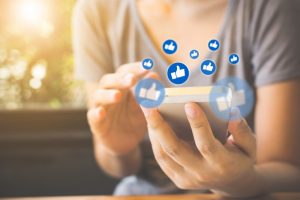 "I think their greatest challenge is getting crystallised information that gives them a cohesive view of how to move things forward, and part of the problem is there are too many moving parts.
"They can get an e-commerce answer, but that may or may not include a mobile solution, or a dispensing solution, or a delivery component, so trying to pull all the pieces of the puzzle together is really challenging.
"A pharmacy will align itself based on which POS provider they have, or their feelings about data protection, or whatever other things are among their overall requirements, and then try to work with those key providers."
With so much to consider, a change such as e-prescribing should be supported by a specialist that can add value in the planning stage and then manage everything, including installation, training and future support.
Are you ready for ePrescribing?
A full national rollout of token-based electronic prescriptions began in August.
According to Corum Health MD David Clarke, "ready" means more than upgrading your software and knowing what hardware you need.
It includes understanding how your dispensing system will handle the e-Prescriptions process, scripts-in, electronic queuing, annotations and communications with patients.
It is determining how an e-Prescription will fit into the paper and basket process in today's typical dispensary.
It is training your team members in new ways of working and an understanding of what ePrescribing is all about.
It is being able to advise patients as to how e-Prescribing works, and the difference between tokens, ASL and mobile apps.
To read the full feature as it appears in the September issue of Retail Pharmacy magazine, visit: retailpharmacymagazine.com.au/magazine