This spring Australians are encouraged to shop Australian-made by looking out for the Australian Made logo when shopping for beauty and personal care products.
Research from Roy Morgan shows that 58 per cent of shoppers prefer to buy Australian-made beauty and personal care and cosmetic products, while 23 per cent believe that Australian-made products are of better quality.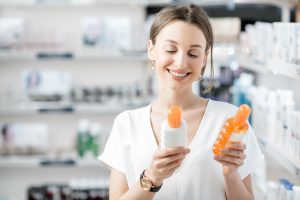 According to Ben Lazzaro, Chief Executive of the Australian Made Campaign, this "highlights… the importance Australians place on buying local".
"There is an increasing demand for authentic Aussie products produced in our clean, green environment and manufactured to our high standards," added Mr Lazzaro.
Savvy shoppers
Australians are said to be becoming more brand aware and conscious of origin labelling.
"The Australian Made logo is the most important tool for consumers in identifying authentic Aussie products," Mr Lazzaor continued.
How it's done
One Australian family-owned business that has been developing Australian made products since 1987 is De Lorenzo.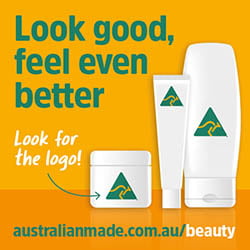 "At De Lorenzo, we take great pride in the fact that all our products are manufactured… in Sydney, Australia.
"Being Australian made allows us to have complete quality control throughout the entire manufacturing process and contributes to strengthening our local economy," described De Lorenzo Director, Chris De Lorenzo.
AMCL Campaign
The Australian Made Campaign Limited (AMCL) calls on consumers to keep 'buying Aussie' front-of-mind when searching for their next beauty or personal care product online, in stores and in pharmacies nationally.
For more information on Australian made beauty products, visit – www.australianmade.com.au/beauty