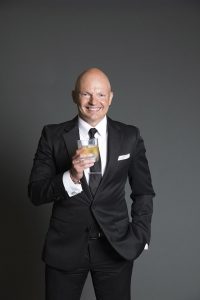 The CEO Magazine is calling for nominations of health and pharmaceutical professionals who are able to demonstrate excellence within their role in the industry for the award of 2018 Health and Pharmaceutical Executive of the Year.
This year, the magazine has introduced new hosts and new judges for its seventh annual Executive of the Year Awards.
Applications close by 9am AEST on Friday, August 3 (visit: http://www.executiveawards.com.au/categories/industry-awards/health-and-pharmaceutical-executive-of-the-year/)
The 2017 Health and Pharmaceutical Executive of the Year award winner, BioCeuticals Managing Director Nathan Cheong, said: "It's such an honour and a privilege to win this great award on behalf of BioCeuticals. I have my team to thank; if it wasn't for them I wouldn't be here tonight."
The awards recognise the achievements of leaders and professionals over the past year, and the contributions they have made to their companies across industry-specific categories, as well as job-specific and recognition awards, and the major award, CEO of the Year.
To be eligible for the Health and Pharmaceutical Executive of the Year award, applicants should be able to demonstrate excellence in their role within the health and pharmaceutical industry (health services, medical equipment, manufacturers and research companies) as well as be employed in a full-time senior position for a private, public, not-for-profit or government organisation in Australia that reaches an annual turnover of $5 million-plus.
The 2018 event will be held at ICC Sydney on Wednesday, November 21, with TV presenters Kylie Gillies and Larry Emdur the new hosts.
The 2018 judges are Steve Baxter (Transition Level Investments founder and Shark Tank Australia), Michael Ebeid (SBS CEO and Managing Director and 2017 CEO of the Year), Lorna Jane Clarkson (Lorna Jane founder), John Banfield (BPAY Group CEO), Maureen Jordan (Switzer Media and Publishing CEO), Marcella Romero (Rehab Management founder and Managing Director), Louise Baxter (Starlight Children's Foundation CEO), Belinda Robinson (Universities Australia CEO), Chris Beer (George & Matilda Eyecare CEO), John Karagounis (The CEO Circle CEO), Chris Dutton (The CEO Magazine CEO) and Daniel Di Loreto (The CEO Magazine Managing Director).
For more information visit: executiveawards.com.au