Sponsored Content
CELEBRATING THE MOST AWARDED & ONE OF PHARMACY'S FASTEST GROWING THERAPEUTIC SKINCARE BRANDS*
Dermal Therapy is proud to announce that in the last 12 months, they have taken home 20 awards across multiple prestigious Health & Beauty publications, including 'Best in Beauty Awards' by Beauty Heaven, 'You Beauty Awards' by Mamamia and 'The Best of Beauty Awards' by Prevention.
These awards span across the entire Dermal Therapy head-to-toe range, including Best Lip Balm of the Year, Best Foot Product, Best Serum for Hair Loss, Best Body Moisturiser, Best Product for Babies + many more!
In conjunction with receiving thousands of votes from happy consumers to support in winning these awards, Dermal Therapy is one of the fastest-growing therapeutic skincare brands in Pharmacy, growing a staggering +47.4%* in value sales in the last 12 months.
The brand prides itself on delivering clinically tested, highly effective, affordable skincare for all ages. The range is Australian-made and owned, and recommended and used by Dermatologists nationwide.
Does your Pharmacy stock the entire range?
If not, now is the time to take advantage of this growth opportunity and stock up today to drive your skin care sales.
Simply scan this QR code to order or call 02 8878 9733 to talk to your Pharmabroker representative: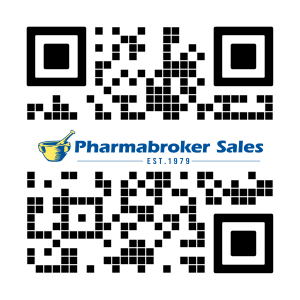 *IQVIA – Total Pharmacy Scan Sales – Value Sales – MAT W/E 2023-06-03.