It all starts with a couch – just a couch that replaced what was once a shelf-full of specials.
What's so important about this couch is that for pharmacist and owner of Abbotsford Family Pharmacy in Sydney's inner west, Silvana Gittani (better known to those close to her as 'Silvi'), it represents an extension to her own home, specifically her living room, where she greets and helps customers as they come in.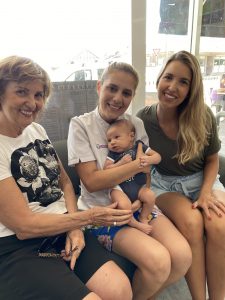 "That couch is now a pivotal thing in our pharmacy," she says. "Not many pharmacies have a couch, and I think they all should. When you invite people into your pharmacy and say, 'Come and sit down', it's different to sitting on a waiting room-style chair. When you have a couch, it's a warmer environment."
This is central to everything that goes on at Abbotsford Family Pharmacy. Staff are treated like family and customers are an extension of that.
FAST FACTS
Name: Pharmacist/owner Silvana Gittani.
How long have you been a pharmacist? 20 years.
How many staff do you employ? 10.
How long have you operated your current pharmacy? Four years.
Do you offer professional services? We do everything: DDAs, compounding, vaccinations … you name it.
What kind of customers do you attract? Everybody. We have a big ramp, so it's accessible to mothers with prams and also for people with disabilities. We have a lot of professionals because it's convenient, and a lot of older people, too, because of our location.
What's the philosophy for your pharmacy business? Never see a need without doing something about it, and do it with kindness, which is essential to everything you do.
What is the size of your pharmacy? About 100sqm.
What's the most successful OTC category in your pharmacy and why? It varies. Depends on the time and day.
For example, on weekends, especially Saturday night, bandages and first aid, because everyone is cooking and either cutting or burning themselves.
Morning is always baby needs. In between is gastro, eyes and everything else.
Describe your day-to-day challenges and how you overcome them. The first challenge is coffee. Who's going to get coffees? But seriously, by far our biggest challenge is meeting the demands of somebody that needs something urgently.
What's been your most satisfying moment in the pharmacy? It was Christmas … four people in a group home that we looked after have cerebral palsy – and big wheelchairs.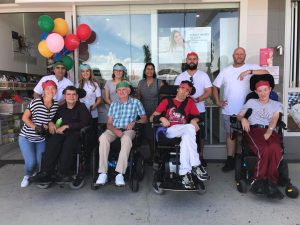 I love these people and always wanted to have them in the pharmacy and share a meal with them, but I never thought I could.
There was a massive shelf when you came in, full of specials and toys and things, so there was just nowhere to go.
One day I just packed it up, removed it and opened up the front of the pharmacy, so we could fit the wheelchairs.
That first time they arrived was really special. I saw them coming up the ramp, and they fit beautifully.
I thought, I'll never ever take no for an answer. I'll never reject that call within me to do something. They come every year now. It's a tradition.
For more and to read the full pharmacy profile as it appears in the June issue of Retail Pharmacy magazine, visit: retailpharmacymagazine.com.au/magazine.