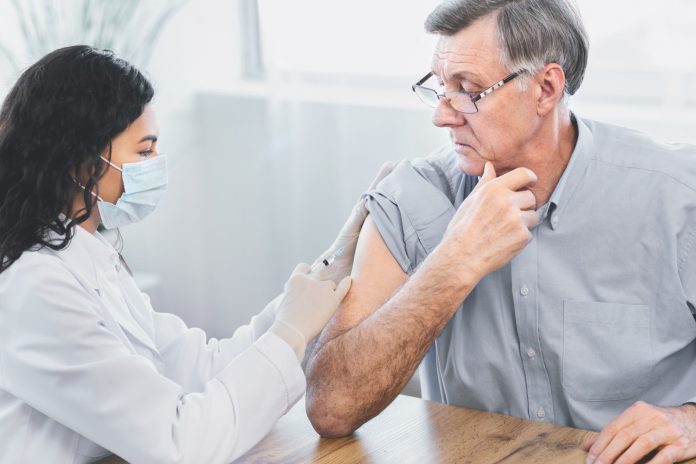 Leading independently owned pharmacy services business, Pharmacy Platform, is ready to help its member pharmacies deliver the AZ jab by providing education and support to ensure guidelines are met.
Pharmacies within the Pharmacy Platform network are already delivering the vaccine as part of a trial to rural and regional pharmacies across Australia, including Pharmacy Catalyst members Gilgandra Pharmacy, Gulgong Dispensary and Katanning Pharmacy and Advantage Pharmacy member Taroom Pharmacy.
The group's first Chemist Discount Centre (CDC) site in Mackay is also preparing to launch its vaccine program on August 6, with the first patient booked in for August 9.
A further 200 member pharmacies across the group's Advantage, Chemist Discount Centre and Catalyst Pharmacy brands have been pre-approved to assist in the rollout of the vaccine across Australia, with remaining member pharmacies joining by mid-August.
Regional pharmacy poised to play its part
Pharmacy Platform's Covid-19 response team was set up last year to support the emerging needs of members, including regional pharmacists and to keep their staff and customers safe as well as play their part in vaccinating their communities.
Co-Executive Director of Pharmacy Platform Michael Flannery, who is a pharmacist originally from Forbes, NSW, says regional pharmacies were among the best places in the country to be vaccinated and seek health advice about the various vaccines as well as other health services.
"The beauty of regional pharmacy is the relationship and trust that community pharmacists and their teams have with their patients," says Mr Michael Flannery.
"It also means we'll take the burden off Covid vaccination centres, local GPs and also getting masses of people together."
While those in metropolitan areas can access a variety of vaccination clinics, including the one in Homebush, many rural and regional Australians have had to drive hundreds of kilometres to receive the jab.
Mr Flannery says this process has posed challenges for his patients in Forbes and surrounds.
"This is particularly pertinent given the closest vaccination hub for residents of Forbes is in Orange, which is currently a hot spot and in lockdown and many residents don't want to risk exposure to the virus," he says.
"Pharmacy support also ensures local GPs aren't inundated with requests for vaccination bookings, allowing them to focus on those higher risk patients who have co-morbidities or contraindications.
"By activating community pharmacies, it'll increase access to Covid-19 vaccinations in rural communities and reduce the burden on regional mass vaccination hubs and local medical practices."
Providing education and support to its 350+ members
General Manager Andrew Pattinson says Pharmacy Platform pharmacies are on the frontline ready to support the national rollout of the locally manufactured AstraZeneca vaccine.
"Community pharmacy has had experience vaccinating against influenza and other diseases for years, so they have the expertise to assist," says Mr Pattinson.
"There are some unique considerations when it comes to delivering Covid-19 vaccines that can be disruptive to the workflow.
"For instance, flu vaccinations usually take 5-10 minutes for the appointment, but this will extend to 15-20 minutes to comply with government standards."
The appointment includes:
Pre-screening and confirmation to ensure there's plenty of time to explain risk versus benefits associated with AZ vaccine.
Considerations for drawing up and preparation time for multi-dose vials (MDVs).
Accessing AIR prior to vaccination.
Disinfection of clinic room before and after each booking.
As health care providers, Pharmacy Platform pharmacists have been trained to model best practice when it comes to adhering to the latest health advice, particularly around wearing masks, social distancing and hygiene.
To support members, prepare for the rollout, Pharmacy Platform is providing:
Processes to manage workflow measures to meet government standards.
Support to members through communications to patients to ensure efficient vaccination clinics.
Hosting webinars and offering additional training and assistance as required.
The first webinar kicks off next Tuesday 3 August 3, 2021 and will cover:
PDL (Pharmaceutical Defence Limited) on AZ guidance on patients under 60 years.
Role of community pharmacy during rollout.
Lessons learnt from real world experience form community pharmacists who were part of the trail.
How to ensure successful Covid vaccination service.
Tips on how to prepare your pharmacy and managing workflow.
Q&A with panellists of industry experts.
Panellists include: Andrew Pattinson – General Manger of Pharmacy Platform; Krysti-Lee Rigby, Pharmacy Programs and Services Manager of Pharmacy Platform; Trent Twomey, Pharmacy Guild of Australia National President; Curtis Ruhnau, Pharmaceutical Defence Limited Director NSW and ACT.