Sponsored Content
Priceline franchisees to file class action lawsuit in pursuit of fairer franchise agreements. 
A group of dissatisfied Priceline franchisees are on the point of filing class action proceedings against Priceline.
Their claim arises out of the perceived growing imbalance in the relationship between Priceline and franchisees, weighted in Priceline's favour.
The class action's objective is to add value to the current franchisees investment by pressuring Priceline to provide fairer terms and to pay damages for any proven infringing conduct, including compensation for loss of profits.
Franchisees claim that the Franchise Agreement affords Priceline a level of control akin to restrictive trade practices, inhibiting their ability to maximise their pharmacy's profitability.
They also claim the agreement requires franchisees to pay unfair fees; and provides API, a company with a direct financial interest in the pharmacies, with a benefit.
Soon to be Lead Applicant in the case, Chris Lemon, who ran two Priceline stores in Sydney as well as one Independent pharmacy says:
"The core of our grievances can be summed up by accusation that Priceline have had a habit of overpromising and under delivering. The franchise model itself impedes the ability of Priceline franchisees to maximise their profits."
He continues: "Our relationship with Priceline deteriorated when Priceline introduced SAP to manage every aspect of the franchisees' business. With it came the auto-replenishment system, 'stock dumping' and issues with stock allocation; less transparency with regards to Net Instore Pricing; and discretionary rebates.
"API circumvented our ability to maximise our profitability, denying us access to bulk and seasonal discounts. We tried, unsuccessfully to resolve our issues with Priceline – we initiated a class action so that we can ensure others do not suffer loss as a result of the controlling provisions contained in Priceline's franchise model."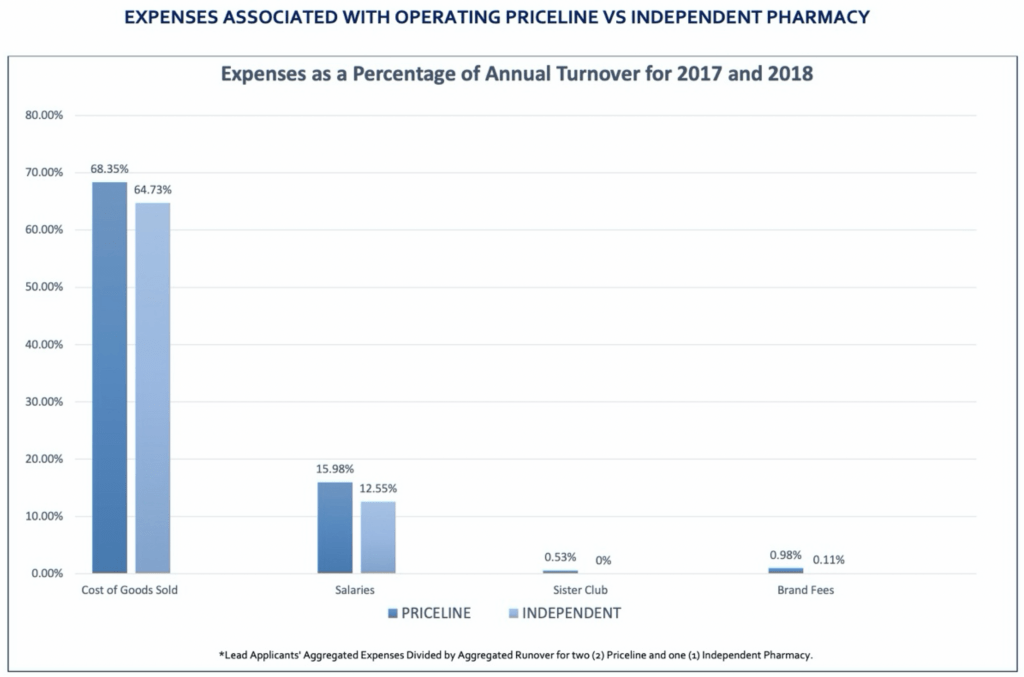 Levitt Robinson Solicitors is the law firm acting on the franchisees' behalf and has run seven (7) class actions from start to finish.
All seven have been successful, with five substantial settlements and two succeeding in Court, after trial.
The representative proceedings will be a fully funded, Opt-In class action. Only individuals who sign a funding agreement will benefit from a positive outcome.
You do not have to pay to participate and you have no financial exposure, even if the matter is unsuccessful. Your only contribution will come out of your 'winnings'.
Please get in contact with Class PR for more information on (02) 8267 9499 or contact@classpr.com.au or visit our website at classpr.com.au/priceline/  
Text and images by: Class PR