The Cincotta Discount Chemist family is deeply saddened to advise of the passing of industry legend Albert Cincotta.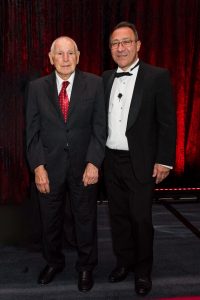 Albert was the founder and inspiration behind the Cincotta Discount Chemist brand and his legacy will continue to live through the store teams into the future. Albert has many friends throughout the network and was widely respected across the pharmacy industry.
With a commitment to outstanding customer service and affordable prescription prices, Albert adopted a motto of 'Famous for value, Famous for Care' and is considered the pioneer of discount pharmacy in Australia, opening his first pharmacy in 1951 in the western Sydney suburb of Merrylands.
It was this passion for providing value for money and superior care that led to the Merrylands pharmacy becoming an institution in Greater Sydney.
During the 1960s, Albert first recognised the strong need for customers to obtain medicines after normal business hours. Passionate about serving the community, Albert fought through the courts until he won the right to offer after-hours trading. The late-night trading hours combined with heavy discounting created a customer-focused and patient-first discount pharmacy.
"Albert had a total focus on customers and delivering on his vision of being 'Famous for Value and Famous for Care'. We are committed to continuing the strong heritage that Albert created," Cincotta Discount Chemist's CEO Mario Capanna said.
"I know everyone in our industry will join me in passing on our sincere condolences to his wife Mary, his children Joseph and Marianne and the wider Cincotta family at this sad time."
Albert Cincotta was 93 years old.
Text by: Cincotta Discount Chemist.