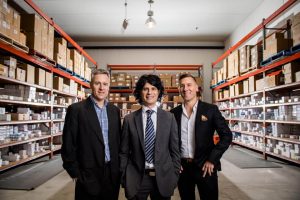 Advantage Pharmacy Group has formed a joint-venture partnership with Arana Pharmaceuticals, which could enable it to add increased warehousing and distribution facilities for its more than 200 independent pharmacies across Australia.
The move by the group could enhance its service to its current 38 member pharmacies in Queensland, while continuing to provide service to Arana's pharmacy clients in the state.
The partnership may lead to greater synergies and increased efficiencies gained via a more robust and larger scale operation centrally, while benefiting all pharmacies within the network through access to a wider range of products and services.
"We're excited because this joint-venture partnership is central to our vision statement: our business will connect with more people every day," Advantage CEO Stephen Kastrinakis said.
"The move will allow us to have a conversation with over 90 independent pharmacies in Queensland alongside our 200-plus membership across Australia."
Arana Pharmaceuticals CEO Rodney Garozzo said: "Our dedicated Arana staff, many of whom have given over 20 years of service, will continue in a business as usual capacity through this exciting time."
Mr Garozzo will continue to be involved in the business as an investor in the joint venture.
The partnership between the two organisations will be formally established on July 30, 2018.