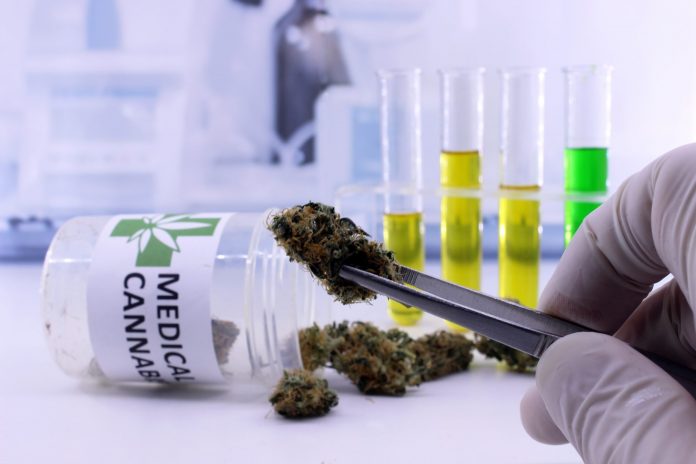 A new Australian study demonstrates the safety, tolerability and bioavailability of Cannabis sativa – Linnea 315CSE extract (available as MediCabilis 5% CBD) in oil and sublingual wafer formation compared to nabiximols oromucosal spray.
The research conducted at Nucleus Network in Melbourne and published in the British Journal of Clinical Pharmacology, has undertaken a Phase I trial of the safety, tolerability and pharmacokinetics of cannabidiol (CBD), administered in healthy volunteers across multiple formulations
Announcing the publication of the study, Bod Australia's Chief Scientific Officer, Dr Adele Hosseini says the research demonstrates the unique cannabis extract's physiological action compared to the oromucosal spray tested and currently available via prescription.
The bioavailability profile was comparable to other delivery formats validating the oral oil format which is being studied further for patients with Motor Neuron Disease (MND) and in real-world observational studies in the UK and Australia.
"This research provides doctors with the confidence to prescribe this unique Cannabis extract, with the flexibility of liquid format best suited to the individual needs of their patients," says Dr Hosseini.
This research marks a significant development in the use of medical cannabis to support thousands of Australians who seek relief for the symptoms of chronic underlying conditions greatly affecting day-to-day life such as pain, anxiety, autism and dementia," she says.
"With over 5500 prescriptions across Australia and the UK, we trust this information will support new patients whose doctors may not have considered cannabis as an option."
Single mother, Georgina who lives in Sydney, with two autistic sons, aged 10 and 12 respectively has described the use of the medicine as life-changing for her family, helping them all regain a sense of normality.
Patient Simon, with chronic pain which was unmanageable prior to taking the medicine, found himself using unhealthy levels of addictive medication, prior to being prescribed cannabis oil, which has enabled him now to effectively manage his pain.
Doctors can now have confidence in prescribing MediCabilis 5% CBD cannabis extract for patients with difficult to treat conditions, knowing at 1mL the medicine is safe, tolerable and provides no intoxication in adults.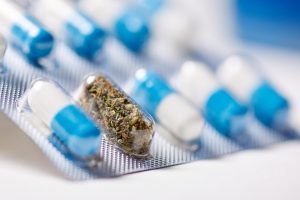 About the Study
In the main part of the study, 12 healthy volunteers were randomised to receive a sequence of four different single doses of standardised CBD as a sublingual wafer (25 or 50 mg CBD), oil solution (as MediCabilis 5% CBD, a unique Cannabis sativa extract standardised to 50 mg CBD per mL), or nabiximols oromucosal spray (20 mg CBD, 21.6 mg THC).
Results 
The Cannabis extract was generally well tolerated by participants when administered in either wafer or oil form, with some adverse events, including mild or moderate somnolence, sedation and altered mood which was consistent with previously reported literature.
The relative bioavailability of CBD after administration as a sublingual wafer was comparable with that of oil solution with 90% confidence interval of 83–131%.  The median maximum concentrations of CBD after administration of oil solution and wafer was 9.4 and 11.9 ng/mL, respectively.
Maximum concentrations of CBD occurred four hours after administration. There was no statistically significant difference between the AUC0-t of CBD after administration of oil solution or wafer compared with nabiximols oromucosal spray.