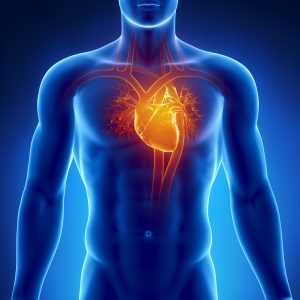 A combination of fish oil supplements with statin therapy could reduce patients risk of heart attack and strokes.
European Journal of Preventive Cardiology published a study explored by Monash University researchers on the potential costs, risks and benefits of adding the purified fish oil (icosapent ethyl) on top of statins in Australians diagnosed with cardiovascular disease (CVD).
One Australian dies every 12 minutes from CVD.
Despite cholesterol-lowering pills such as statins having the ability to reduce the risk of CVD, in some cases, the risk remains high.
Results of the study suggested:  
In a cohort of 1000 people projected over a 20-year period, the supplement, in combination with statin therapy compared to statin therapy alone, would lead to 270 less heart attacks or strokes.
It would also lead to 295 less coronary revascularisation procedures.
Cost effective
Associate Professor Zanfina Ademi and Professor Danny Liew from the School of Public Health and Preventative Medicine used data from the clinical trial that underpinned the US regulators' approval.
Icosapent ethyl is likely to be cost effective if used to treat people who already have CVD.
However, they found the medication could contribute to a slight risk of bleeding and hospitalisations for atrial fibrillation. Therefore, is only recommended to those with CVD under their doctor's advice.
"Given the high burden of CVD in Australia (and elsewhere across the world), icosapent ethyl has the potential to deliver significant health benefits, but needs to be priced affordably," said Associate Professor Zanfina Ademi.
The purified fish oil supplement is not currently available in Australia. Click here for more information on the study.