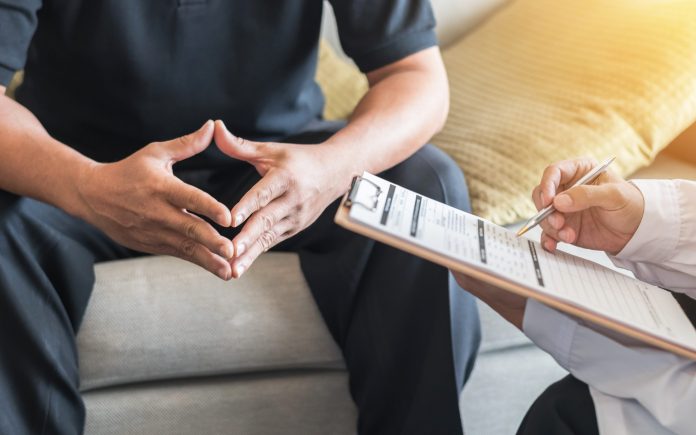 When Monty Python and the Holy Grail was released in 1975, few would have believed that 45 years later people would still be quoting lines from the film, including, of course, "It's only a flesh wound!"
I have a hunch this is because the humour of a hopelessly beaten, armless, one-legged knight hopping pathetically while claiming he's fit and healthy has a ring of truth about it. Men don't like showing weakness.
Instead, we tend to ignore health issues, putting on a brave face (unless it's man flu, perhaps), hoping the problem will miraculously heal itself (or the missing limb regrow).
It's a behaviour linked to masculinity, but this can be a real problem if the health issue we're facing is itself related to the masculinity many men believe is down below the belt.
Then, many men turn a blind eye, tell nobody and carry on with life, terrified inside but putting on a brave face for the rest of the world.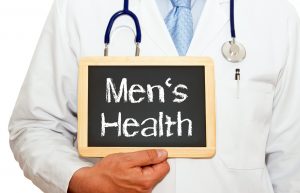 In Australia, an estimated 19,508 men were diagnosed with prostate cancer in 2019, accounting for 25 per cent of all new male cancer cases diagnosed.
Statistics indicate one in 10 men will develop prostate cancer during their lifetime, but many will choose to ignore it until it's too late to manage effectively.
Pharmacies can play an enormous part in encouraging men to be more proactive regarding their health, particularly issues related to the prostate.
Blazing the trail
Canberra's Cooleman Court Pharmacy is blazing a trail that other pharmacies may well be interested in following.
Seven years ago, pharmacy owner Brad Butt noticed a high level of confusion among men in the community when they were presenting to his pharmacy with issues relating to men's health, and the prostate gland in particular.
Having explored the data, and after spending time upskilling himself, Mr Butt launched Men's Health Downunder as way to offer support to the local men and add a much-needed professional service to his pharmacy's offerings.
Today, Men's Health Downunder is a standalone business, operating out of a dedicated location and serving men from all over Australia, who are often referred by the country's top urologists.
Importance of privacy
In those early days, it was clear that privacy was important if men were going to feel comfortable visiting the pharmacy and waiting for their appointment.
"Walking into a community pharmacy where it's quite busy, to talk about some private issues isn't all that comfortable for everyone," says Men's Health Downunder pharmacist Tim Stewart.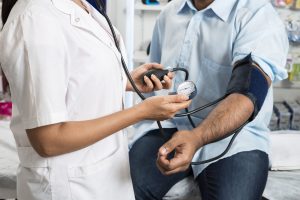 "The consult rooms we now have are completely shut off and private, so the physical privacy part of it isn't too difficult. I do feel that the blokes coming into our specialised clinics, compared with the blokes coming to the pharmacy, find it's a better feel."
Pharmacies considering offering a men's health service should be careful to brief all staff on the importance of subtlety when speaking with patients.
Build a network
Like any business, it's important to have a steady flow of patients. Mr Stewart says the bulk of Men's Health Downunder patients present through self-referral or referral from specialists, including GPs, urologists and sexual health clinics.
"Your patients are certainly your best advocate, so, if you're providing an excellent service or if you get to the point where you can provide that good service, then they'll do all the promotion for you," says Mr Stewart, adding that interprofessional collaboration is also important.
"I think it's all about interprofessional collaboration as well: getting to know the specialists or the people already doing work in this space in your area.
"If you don't have the support from them, you're not going to get the referrals and you're not going to make any progress."
Dedicate the time
"We always spend a good amount of time with patients on their first consultation," Mr Stewart says, adding that this could take 45 minutes to an hour.
"Even just understanding what's going on with them, like for example that they've had prostate surgery, can take time."
Having discussions about such personal health issues isn't only difficult for the patient.
Pharmacists typically take a year or so to become comfortable talking about penises, erections or ejaculation, and as every patient likes to approach it differently, the pharmacists need to develop a sensitive and adaptable approach.
According to Mr Stewart, the required skills take many months to develop and will continue to evolve as engagement in the men's health space continues.
The need for men's health professional services
Overall, the need for men's health professional services is high, so the opportunity this presents for pharmacies is an excellent one.
When Men's Health Downunder began seven years ago, it had one consult room in a pharmacy and the team made it work well.
Much of the learning the team has gone through can be shared. Mr Stewart is willing to talk to other pharmacists wanting to know more about the opportunity men's health presents.
To read the full article as it appears in the June issue of Retail Pharmacy magazine, visit: retailpharmacymagazine.com.au/magazine.