At a time when the Thrift Park Shopping Centre in Mentone, Victoria was the largest shopping centre in Australia, the main pharmacy within the centre was providing first-class services to its community.
Fast forward 62 years and the current TerryWhite Chemmart is not only serving its community in the same way, but is also at the forefront of change, offering information, support and guidance at a time when it's most needed.
According to owner Luke Watson, the old-fashioned values of community pharmacy are still central to everything that happens at TerryWhite Chemmart Mentone, in Melbourne's south-east.
"We try to give excellent service and get to know people on a first-name basis, get to know about them and develop real relationships," he says.
This philosophy, mixed with the benefits of what technology has to offer, has been a winning formula for the pharmacy.
Have you ever encountered stock management issues, incorrect pricing across your stores, individual stores ordering too much stock or one of your stores making an inconsistent gross profit?
Read More
"We really try and embrace technology, so we've been able to use it to really maximise the pharmacist-patient contact time," Mr Watson says.
"As a result, we have a higher ratio of pharmacists per patient that we think is contributing to better health outcomes for our patients."
However, in this Covid-19 environment, most pharmacies, especially in Victoria, are still dealing with the pressures of a second wave of the pandemic while trying to maintain a sense of normality for customers and staff.
"For me, this has by far been the most challenging from a management point of view," Mr Watson says. 
"We just weren't prepared for it," he says.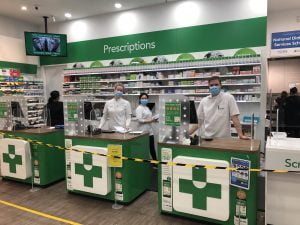 "I think no one was: the anxiety and demand from our community was on a level that we'd never seen before.
"It was a stressful situation and I don't think the wholesalers, or any pharmacy were prepared for that, so it was really challenging."
Despite the chaos, having close ties to the community and being a central part of it provided a great advantage.
Mr Watson also believes pharmacy as a business is very resilient when faced with adversity.
"I've really learnt that business is incredibly resilient and nimble, so we've been able to roll out and adapt new policies literally overnight," he says.
"We're sitting in a really privileged position and it's pharmacy's time to shine."
A final message Mr Watson wants to pass on to his fellow pharmacists is that your communities need you more than ever.
"We need to take this opportunity to show those outside of our profession what an important role we play in the healthcare system," he says.
"Just stand tall and face the challenge. Overall, pharmacies have shown what incredible pillars they are in the healthcare system." 
Fast Facts
Name: Pharmacist/owner Luke Watson.
How long have you been a pharmacist? 15 years.
How many staff do you employ? About 25.
How long have you operated your current pharmacy? Six years.
Do you offer professional services? Yes: vaccinations, sleep apnoea, DAAs, medication reviews, natural health, free hearing screenings, absence-from-work certificates, bowel cancer screening, blood screening, blood pressure checks, return of unwanted medicines and more.
What kind of customers do you attract? A mixture of older generation starting to move on and younger families moving into the area.
What is the philosophy of your pharmacy business? It's based on the fundamentals of trust, honesty and a belief that pharmacy is a noble profession that serves our community. We'll always aspire to be the best we can be.
What is the size of your pharmacy? 240sqm.
What is your most successful OTC category and why? The pharmacist-only category. I guess these medicines tend to have the most therapeutic effect and we always encourage our pharmacists to prescribe the most appropriate and effective treatment for patients' conditions.
Describe your day-to-day challenges and how you overcome them. They're probably no different to any other pharmacy owner's, so in between dispensing scripts I'm fixing a jammed printer, solving a complex clinical problem with a doctor, and managing any staff or customer issue that may arise. I try and plan weekly on what I need to achieve, also monthly and yearly, and prioritise, then just enjoy the randomness of the day and laugh every now and then.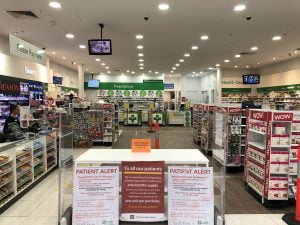 What has been your most satisfying moment in the pharmacy? I guess my first year of becoming a partner. We had a Chemist Warehouse opening up in our suburb and were also faced with the full impact of price disclosure. I was quite concerned about what was going to happen and whether my first 12 or 24 months of becoming an owner would be my last, but we came up with a pretty good strategy of how we were going to cope with everything. It turned out that we had the best 12 to 18 months, in terms of growth, in the history of the pharmacy, despite the challenges that were ahead of us, and through that we also went on to win the TerryWhite Pharmacy of the Year Award, so that was really satisfying. But I think that my most satisfying moment is going to be seeing the pharmacy through the Covid-19 pandemic
To read the full profile as it appears in this month's issue of Retail Pharmacy magazine, visit: retailpharmacymagazine.com.au/magazine