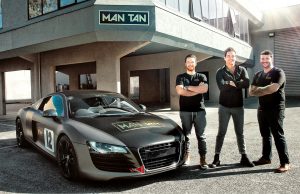 Melanoma rates are increasing at an alarming rate among adolescents and young adults.
A 253% increase in the incidence of melanoma among young and adolescent men was found in a 2015 analysis of the Surveillance, Epidemiology and End Results (SEER) data.
An association between the use of indoor tanning devices and increased risk of melanoma has been well established and may help to explain this rising incidence of melanoma.
Additionally, a significant risk factor identified was outdoor tanning and melanin injections.
Sunless tanning products have been developed to help address these concerns, however, they've largely been targeted at young women only.
The founders of Man Tan noted a gap in the market for sunless tanning products aimed at men.
How it works
Man Tan AminoTan complex was developed for over three years and offers natural results like no other product on the market. AminoTan Complex is a clear mousse that darkens cells naturally to mimic the effects of a natural sun tan.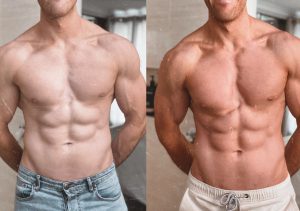 AminoTan includes no colours or dyes, it's also sweat and water resistant, hydrating and has a 'fresh cologne scent, and works with body and facial hair'.
Founders Rob Summons, Daniel Tchaghlassian and Karl Baldwin have exponentially grown their Australian-based online store.
Additionally, they are now announcing the launch of its USA fulfilment to supply to thousands of customers with faster delivery.
The USA market accounts for 75% of its customers and its continuously growing at a rapid rate month after month.
Visit mantan.store for more information.