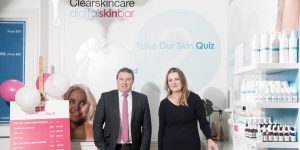 Australian Pharmaceutical Industries (API) has entered binding agreements to acquire the assets of Clearskincare Clinics for $127.4 million, to be paid in instalments over three years.
API will initially acquire a 50.1 per cent controlling interest in the clinic business no later than July 31 and will move to 100 per cent ownership by September 2021.
"We expect to build scale and profitability because of our operational capabilities in franchising, network development and consumer product management," API CEO Richard Vincent said. "Also, API's Priceline Pharmacy business and Clearskincare Clinics share the same core customers, which will enable us to leverage our marketing assets across both businesses."
Coupled with API's existing business, the acquisition delivers a "compelling and complementary" offer for a more diversified Australian health and beauty products and services business with accelerated growth potential.
Clearskincare is a leading provider of non-invasive aesthetic services such as laser hair removal, skin treatments and cosmetic injectibles, with 42 clinics in Australia and two in New Zealand and an exclusive skin-care product range.
It has a track record of growth and generates cashflow, according to API, which says Clearskincare is anticipated to be earnings-per-share accretive for API in FY19, with ongoing earnings growth in future years from current and new clinics.
The acquisition will be initially funded through debt facilities that have been established specifically for this purpose.
Law firm Baker McKenzie advised API on its acquisition of Clearskincare from founder Dr Philippa McCaffery, business partner Alarna Longes and multiple minority vendors.
"The acquisition represents a growth and diversification opportunity for API and complements their existing customer footprint and retail expertise," Baker McKenzie lead partner Arthur Apos said.