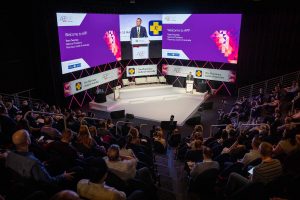 The Pharmacy Guild of Australia's Covid-safe APP2021 has been declared a huge success.
With close to 5200 attendees at the event, it was kicked off with an announcement by Federal Health and Aged Care Minister, Hon Greg Hunt MP.
Mr Hunt announced that 56 Queensland community pharmacies will be the first in Australia to rollout Covid-19 vaccinations nationally.
Kos Sclavos AM, APP Convenor and former Guild National President said, "Queensland is leading the way again! This is big news for both community pharmacies and the communities we serve, and we're honoured the Minister chose APP2021 as the right time to make this announcement.
"We also celebrated our 2020 MIMS/Guild Intern of the Year, Angus Koerstz, whose work supporting men's health is to be commended."
Additionally, attendees heard inspirational stories from the likes of Anna Meares and Steven Bradbury, as well as Dr Dinesh Palipana.
"With Covid and the vaccination rollout still affecting business and community, it was timely for APP2021 to also receive an update from Queensland's Chief Health Officer Dr Jeannette Young," Mr Sclavos continued.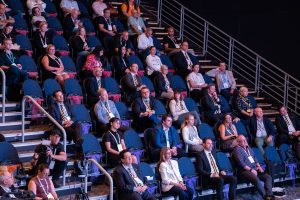 There was also, "a discussion on the 'new Australian economy' with Craig James, Chief Economist at CommSec and 'Digital transformation and electronic prescription' with Amanda Cattermole, CEO, Australian Digital Health Agency".
Mr Sclavos said that next year's APP2022 will be held on 24-27 March.
"I want to thank all attendees who helped make sure our Covid safety, including elbow bumping, the contactless check-in system and physical distancing ran smoothly.
"Next year we may see some of these measures still in place, but in a return to familiarity, we will see APP held once again in March."
Mr Sclavos invited the pharmacy industry to Pharmacy Connect, being help 2-4 September.
Early bird registrations are open at pharmacyconnect.con.au.