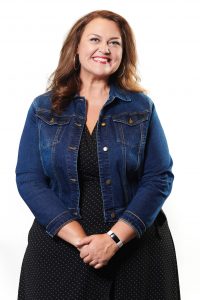 Priceline Pharmacy announces that Australian television and radio presenter, Chrissie Swan has joined the team as their latest ambassador.
The 'Chrissie Campaign' launched November 10, in time for their 2019 Christmas campaign.
"I am beyond excited to be working alongside Priceline Pharmacy!" said Ms Swan.
"Everyone, including me, has always loved Priceline but I think they'll be surprised at the amazing big-name brands that call Priceline Pharmacy home.
"To put my name – and face – to something where there is genuine love of the brand makes this such a fun and easy partnership," she explained.
Priceline Pharmacy's Head of Marketing, Sophie Smith said: "Chrissie is relatable – she's a Mum, a wife and works full time. We chose Chrissie as our newest Ambassador because she's welcoming, authentic, fun and most importantly real; exactly how our customers should feel when they are in any of our 480 stores across the country."