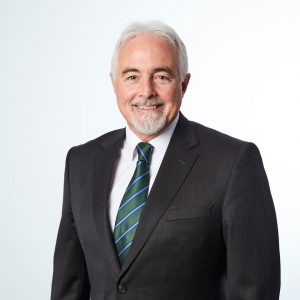 Without urgent action to stamp out monopolies in the nation's medicine supply chain, access to essential medicines could be jeopardised and people living in remote and regional areas could end up paying more for PBS medicines than those in urban centres, according to the National Pharmaceutical Services Association.
NPSA Chair Mark Hooper says that in some countries, including the US, monopolies on medicine supply have led to people in regional communities paying more for medicine than those in metropolitan areas.
"In Australia," he said, "the government designed the Community Service Obligation (CSO) to provide access to all PBS medicines for all citizens … While we welcome the government's consultation on the CSO funding pool obligations, any reform needs to protect the original intent of the system, which is to ensure all Australians have affordable and equitable access to all PBS medicines, regardless of where they live."
Mr Hooper says new monopoly arrangements between pharmaceutical manufacturers and international courier companies undermined the CSO's current cross-subsidisation model, in which the delivery of higher-priced and higher-volume drugs pays for the delivery of lower-priced drugs.
"Allowing any company to selectively supply only high-value medicines further undermines a model where close to 90 per cent of PBS medicines are already uneconomic to distribute. That is not a good outcome for patient access," he said.
"This jeopardises those parts of the supply chain that guarantee access to, and affordability of, all PBS medicines for people who live in rural and regional centres, as well as those with chronic illnesses.
"CSO wholesalers are the only suppliers with direct accountability for upholding the government's national medicine policy. The danger in allowing monopoly arrangements to continue is that the CSO, which continues to serve the community so well, will no longer work as the government intended."
To ensure Australians continue to have affordable, equitable and timely access to medicines, the association will submit that all PBS medicines be made available to CSO wholesalers. Equally, it will argue that any new entrants to the CSO must be held to the same standards for delivering the national medicines policy.
"All PBS medicines subsidised by government should be subject to regulated distribution requirements that ensure fast, equitable access to every Australian at the same price," Mr Hooper said.
This, he added, would not limit any direct distribution that pharmaceutical manufacturers may choose to explore, as long as such agreements are non-exclusive and are on equal terms.
"Australia's medicine supply isn't about allowing individual companies to gain more control of the market. It's about securing a supply chain that works in patients' best interests," he said.