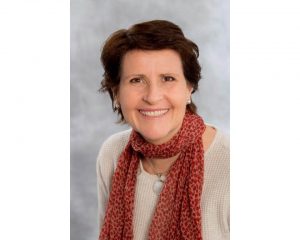 Medicines Australia has appointed Elizabeth de Somer as its new CEO, the first female to take on the role.
The organisation says Ms de Somer is a dedicated advocate and policy expert for the pharmaceutical sector and well known as a trusted expert in medicines policy, having been Medicines Australia's director of policy and research for the past five years and interim CEO since April.
Ms de Somer has worked on issues critical to the sector, including the negotiation of the five-year strategic agreement made with the federal government in 2017.
Medicines Australia says she recognises that managing medicines policy requires a deep understanding of the commercial imperatives of companies and how policies interact with commercial decisions.
accepting the role, Ms de Somer said, "I am committed to broadening the understanding of the immense value this industry brings to the economy and to the community, and ensuring that the system is ready to handle the newest technologies.
"Medicines Australia members are at the forefront of medical science innovation both in Australia and around the world, and it is important that Australian patients continue to get access to these world class treatments," Medicines Australia Chair Wes Cook said.
"The board is confident that under Elizabeth's guidance, Medicines Australia is well positioned to continue building community understanding of the value of new medicines while focusing on ensuring Australians have access to these latest innovative medicines that they need when they need them."
Pharmacy Guild of Australia Executive Director David Quilty congratulated Ms de Somer on her appointment.
"Elizabeth de Somer has a strong knowledge of the pharmaceutical sector and a deep commitment to the timely and affordable provision of innovative medicines to the Australian community," he said. "The Guild has a good working relationship with Ms de Somer and Medicines Australia, and we look forward to working together in the interests of access and the quality use of medicines."